If you are reading this it's likely that you feel overwhelmed by so many different types of toys, and colors and forms and you don't know what could be the right decision for your baby!
I hear you. The toy industry is full of loud, bright and shiny options and sometimes looking for a wooden toy might appear like an old fashion choice. The reality is that there is nothing more wrong than that! In this article I will tell you more about the advantages of wooden toys over plastic ones.
Quick spoiler: wooden toy are incredibly good for your baby's creativity development, they are a great choice for the environment and they are timeless!
Creativity and imagination
Wooden blocks, arches or stones. How many options a baby can get to play with them? As many as his imagination wants!
If you think about Montessori or Waldorf inspired toys, they are usually minimal, and they are designed to stimulate both cognitive activities and imagination providing a natural and harmonic development.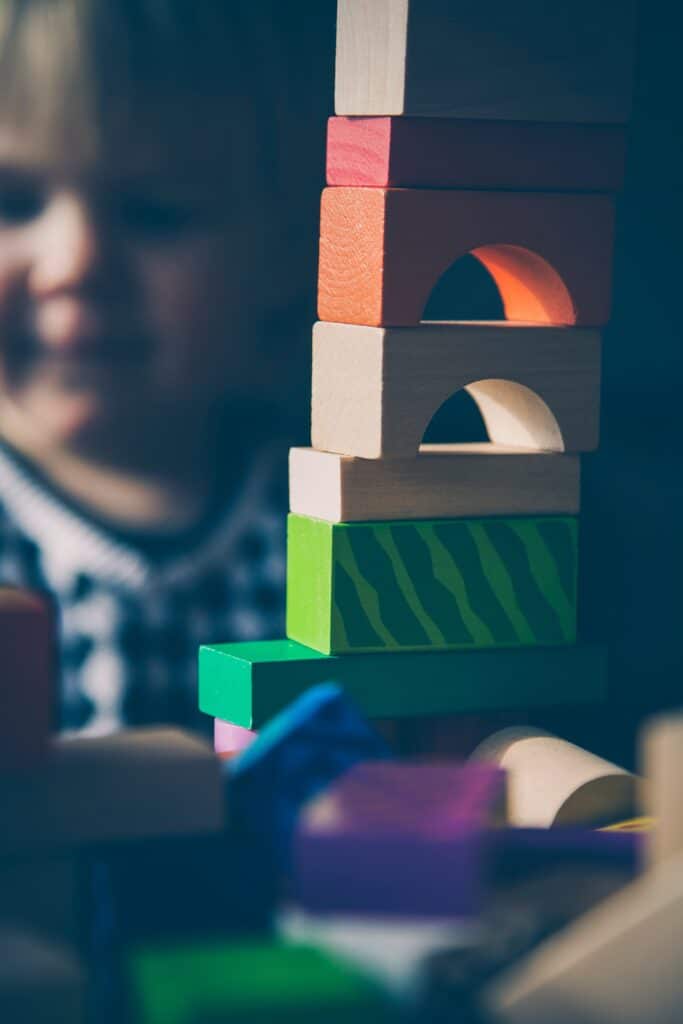 The main idea behind a wooden toy is to get the baby involved in a process of exploration and learning instead of simply trying to entertain him. Wooden toys don't usually come with a user manual, but given their nature, they are perfect for loose parts playing (everything that doesn't have a clear figure or predefined rules).
This means that they can be used autonomously and in multiple ways by your baby. Babies will find new uses and experiment without any adult intervention but just using their imagination as a single object could transform itself at every play session.
Want a real example? Consider the ring in our baby gym.
It's a very basic and secondary part when you play with the baby gym, but it's also perfect as teether ring when your baby needs to soothe sore gums. Do you think that's all it can offer? Not at all! You can put it in the treasury box, it can be used as tambourine and later could become the magic pound while playing with other toys.
Wooden toys might be more expensive at first sight, but your baby will use them much more than other toys and you will end up buying fewer toys.
Simplicity means correct stimulation
Yes, babies and children need to have a stimulating environment to constantly learn new things, that's how they grow while playing and exploring things. Like with everything, you need to pay attention to not over stimulate your baby and have side effects due to that.
In general plastic toys have shiny colors, loudly sounds and lights. These toys can be similar to the reaction generated by a screen (smartphone, TV, iPad etc) and due to their lights and constant noise they can easily make your baby quite nervous, simply because he feels overstimulated and has to pay attention to too many things.
Wooden toys are also a better way to connect your babies to nature, the feeling and touch of wood is something new for your baby that she will absolutely enjoy.
Did you know that touching wood has a calming effect?
A study conducted in 2017 on Physiological Effects of Touching Wood says that, compare to other materials, touching wood with the palm calms prefrontal cortex activity and induces parasympathetic nervous activity more than other materials, thereby inducing physiological relaxation.
So, to recap, with wooden toys your baby will not feel overstimulated but will feel more relaxed, able to experiment and exposed to natural materials… not so bad!
Dear timeless wooden toys
I want you to close your eyes and imagine this scene, bear with me.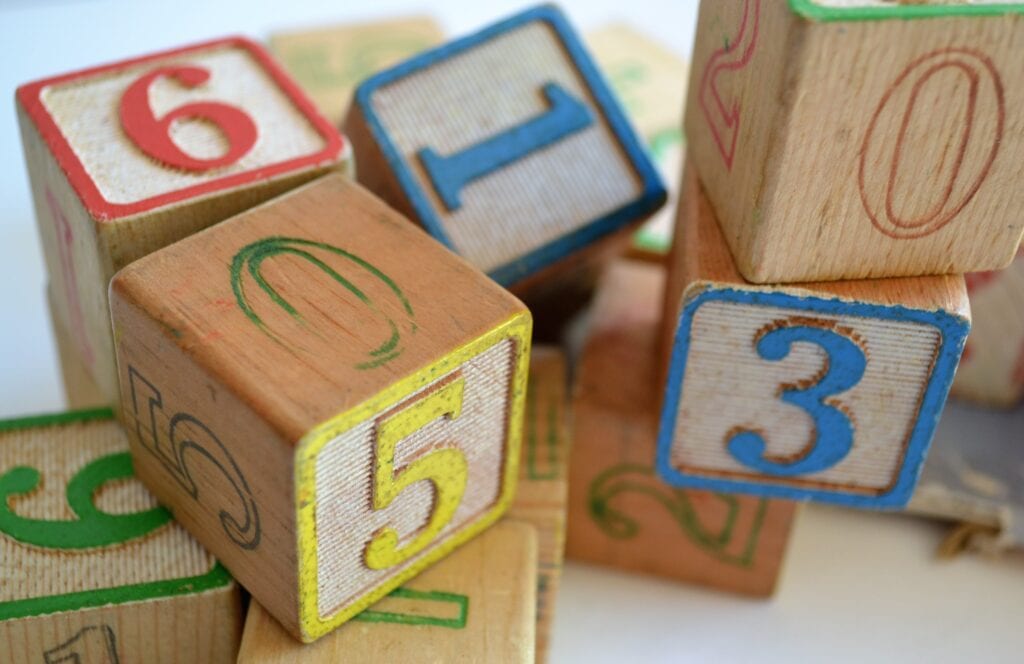 You are in your parents' house basement, among all the other stuff you see a box with your old toys and you find your favourite doll.
You are looking at it thinking that maybe you can give it to your baby: the little dress is easy to clean but then you notice that the color of the face and other plastic parts are too polish or too faded.
Looking with more attention, you are questioning if it always had that strange expression or if it is for the tousled hair. Anyway, last but not least, no one has remembered to remove the batteries on the back of the doll and now it doesn't even work anymore. Not ideal.
Then, at the bottom of the box you see your stacking wooden block. Still in great shape despite their age! A little dusty but nothing that a damp cloth can't do.
Which one would you pick?
That's the reality, wooden toys are timeless. They can be mistreated but they will always be more durable than plastic toys. They can be passed to brothers and sisters and even to your daughter or son!
Eco-friendly and safe
Let's cover an important point. The fact that wooden toys are made of natural materials doesn't mean they are safe by definition. When you are looking for a toy (any type) you need to make sure that they follow specific certifications and security parameters.
Since babies tend to stick everything in their month, a wooden toy does not have to break and leave dangerous pieces that can be ingested by your little one. Keep in mind that exactly because this, on the contrary this could happen with some plastic toys (especially if too cheap!)
In addition to this, a wooden toy needs to completely recyclable as the wood is a natural and biodegradable material!
Good looking
Ok, maybe this point is a bit naive but I think it's another great pro for wooden toys.
You will likely have toys all over your house, but most of them will usually be in the living room.
Isn't better to have discrete, elegant, pastel color wooden toys around your house is far way better than shiny big PVC one? what do you think?
I hope I was able to give you a great overview of why wooden toys are such a better choice for your babies! I am happy to answer questions in the comments and hear stories about your wooden toys!