Gift box included, personalized greeting card and free shipping to Italy, Switzerland and US
Add-ons for each baby gym series: play-mat with different textures, bookshelf and additional charms series
the cherieswood baby gym, the perfect present for your little athletes!
A unique educational toy
designed for long and fun hours together
Great materials, small details and a lot of fun
The Cherieswood Baby Gym is designed with the goal of building a unique object, made with the best materials and a lot of small details that make it a joy to use for little ones and their parents.
We have designed our Baby Gym to promote learning and fun, which is why it comes with several series of charms inspired by nature, animals, space and more! Each series is fully handmade and will remind you of passions, ambitions, and things you want your little one to discover and learn! You love the mountains? Our Adventure series will be perfect, but if you are looking at the future, you will love playing with our Space series.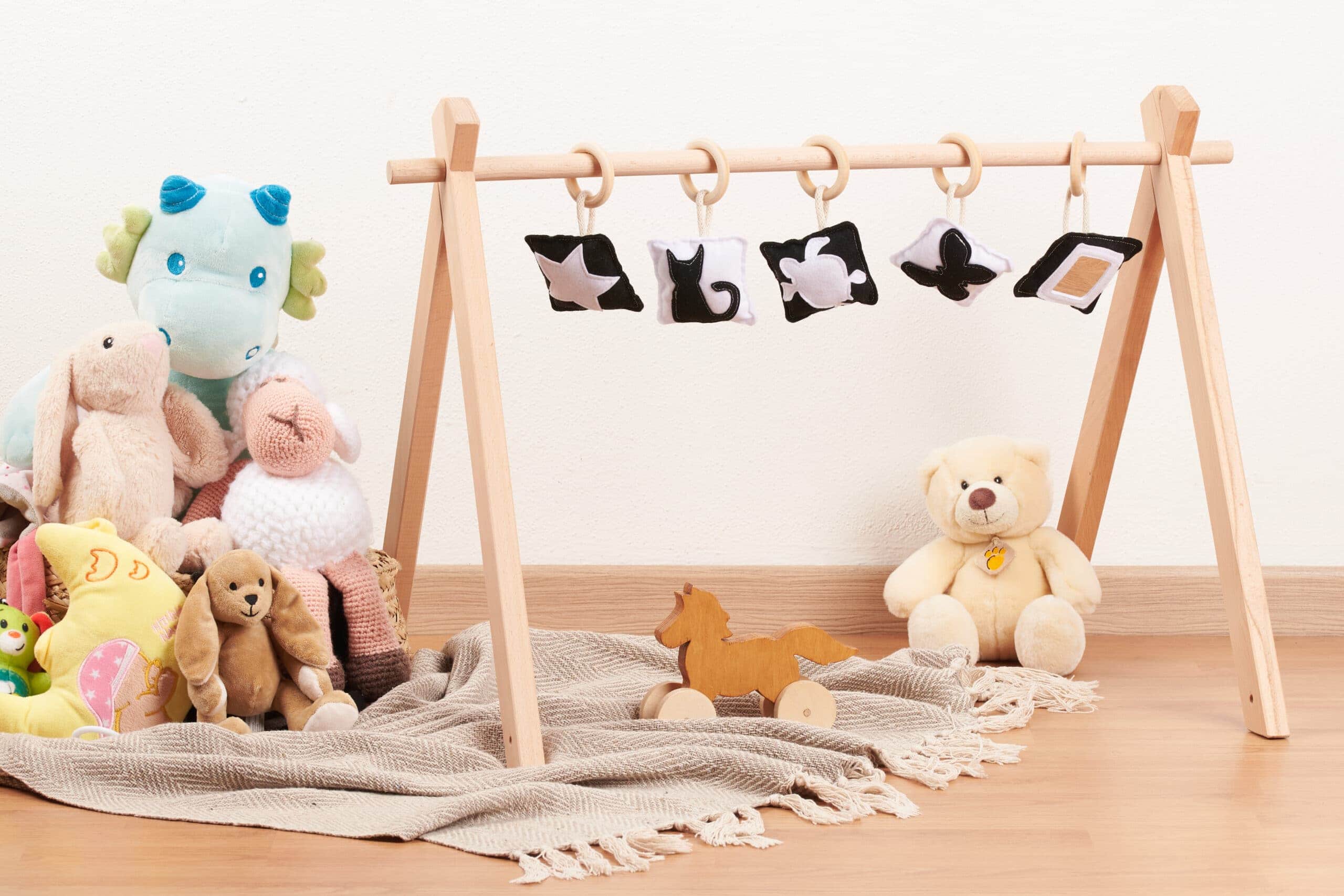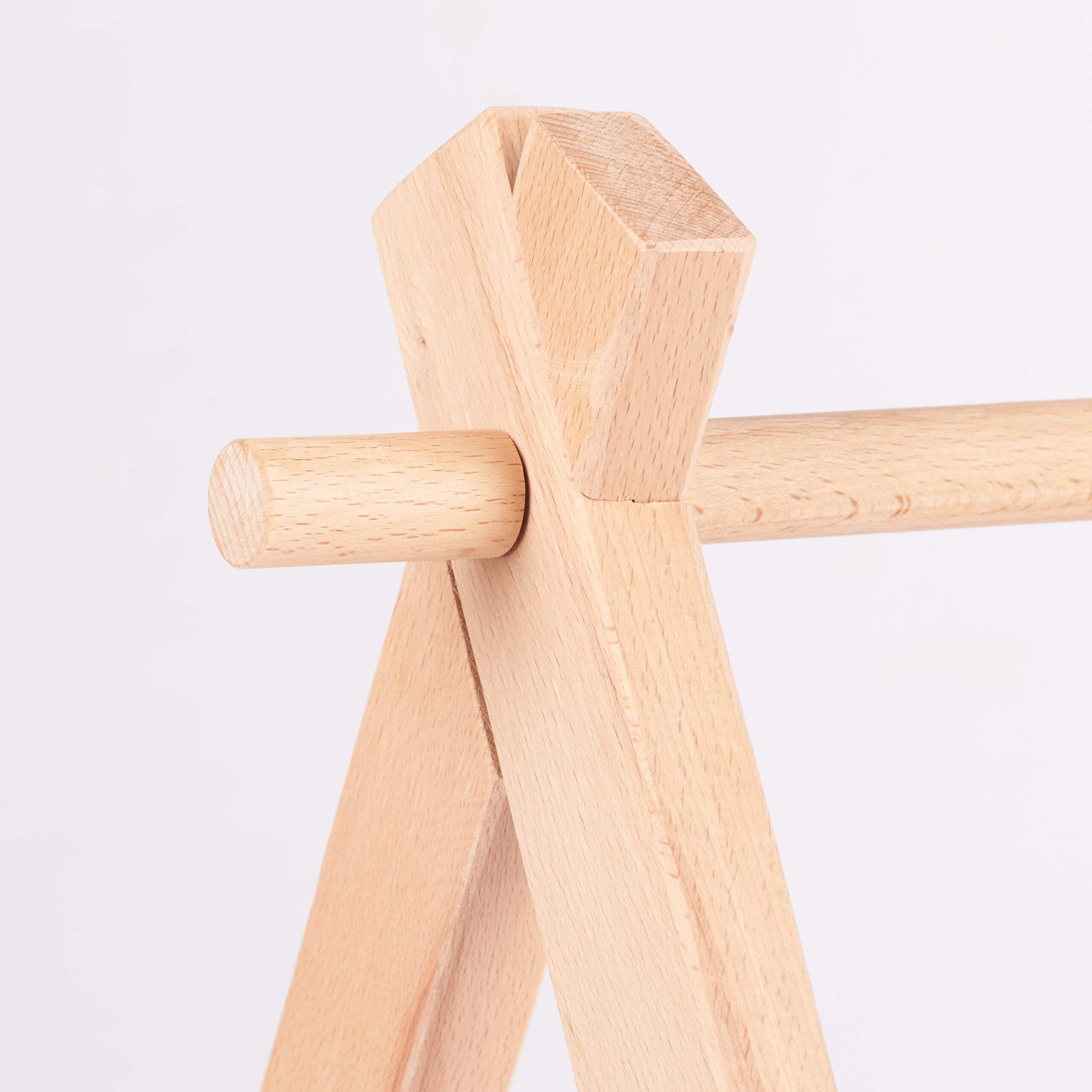 a solid handmade structure
with the best materials
We build our Baby Gym selecting the best materials with a 100% handmade process, both for our wooden structure and all our charms. The structure is completely built with beechwood, a strong, heavy and quite hard wood with tight grain and even texture that will give your room a warm feeling. With its smooth finish, you will immediately notice how the Cherieswood Baby Gym is not only very solid but also looks elegant and refined. The top bar connecting the legs is tied together by robust wooden sticks that you can easily remove to fold the structure.
The Baby Gym is super easy to assemble, and you can fold it in seconds.

beautiful handmade series
to inspire your little one
Some of us become adventurous mountaineers, some will simply love to ride the waves while surfing, and many will keep looking at the stars and dream of getting to space!
Passions are a serious thing and that's why baby gyms come with different series that each represent a passion or a specific hobby that will teach your baby something new or will inspire you or your friends! They come with a series of 4 charms, each manually drawn and built. The sewing process is manually executed for each toy and we make sure that every seam is highly resistant and high quality.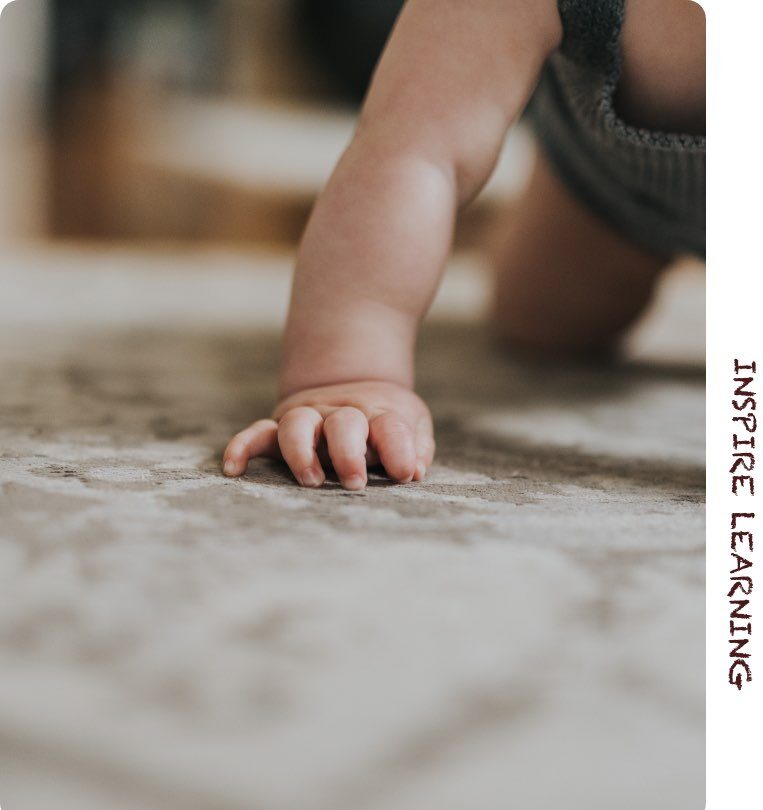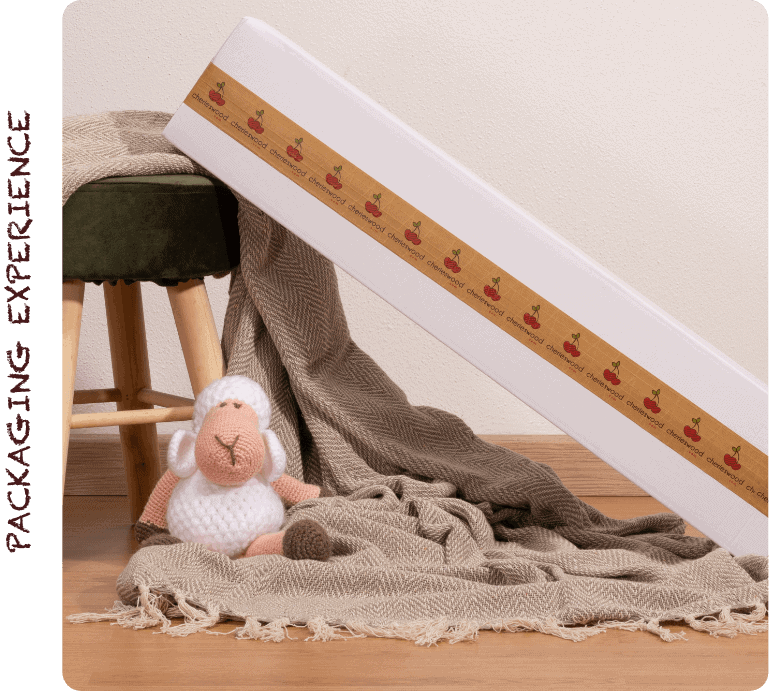 our shipping package
is also a beautiful gift
The Cherieswood Baby Gym arrives in a 75x14x8 cm box (29×5.5×8 in).
You will find two packages inside: the structure and the cotton bag containing the hanging toys series. We also ship worldwide! 
We have designed our packages to be perfect gifts and you should expect a very "wow" effect ordering one of our gyms for your friends or loved ones. Inside the package, you will find a beautiful envelope with a personal message that you can customize at checkout on our website.
Got questions or need a personalized solution?
Contact us here! We reply in just a few hours!