pull, rotate, thread and move with cherieswood busy board!
An hand-made educational toy
to stimulate kids with different activities
The Cherieswood Busy Board is designed for kids in their first years of life. This is the time to discover the world around them touching things and playing with them and that's why we have created this new toy!
We have designed the busy board to stimulate kids to explore and discover different textures, colors, geometric shapes, sounds and more. Like all our products, our busy board has been designed with simplicity and education in mind, leveraging wood and other great materials to build it.
According to Maria Montessori, the child's learning comes through repetition of activities and autonomy. With the Cherieswood's Busy Board your baby will learn by repeating an action over and over again for the pure pleasure of obtaining an immediate response.
Our busy board encourages sensory play and exploration. Through the stimulation of touch, vision and hearing, your baby will be able to develop sensory skills, hand-eye coordination, cause-effect logic and fine motor skills. Needless to say, we have designed this new baby wooden toy with the idea of creating something that brings you into fun activities together with your baby: it's easy to spend a couple of hours with her just playing with this board while talking to her about all the activities and seeing her discovering them.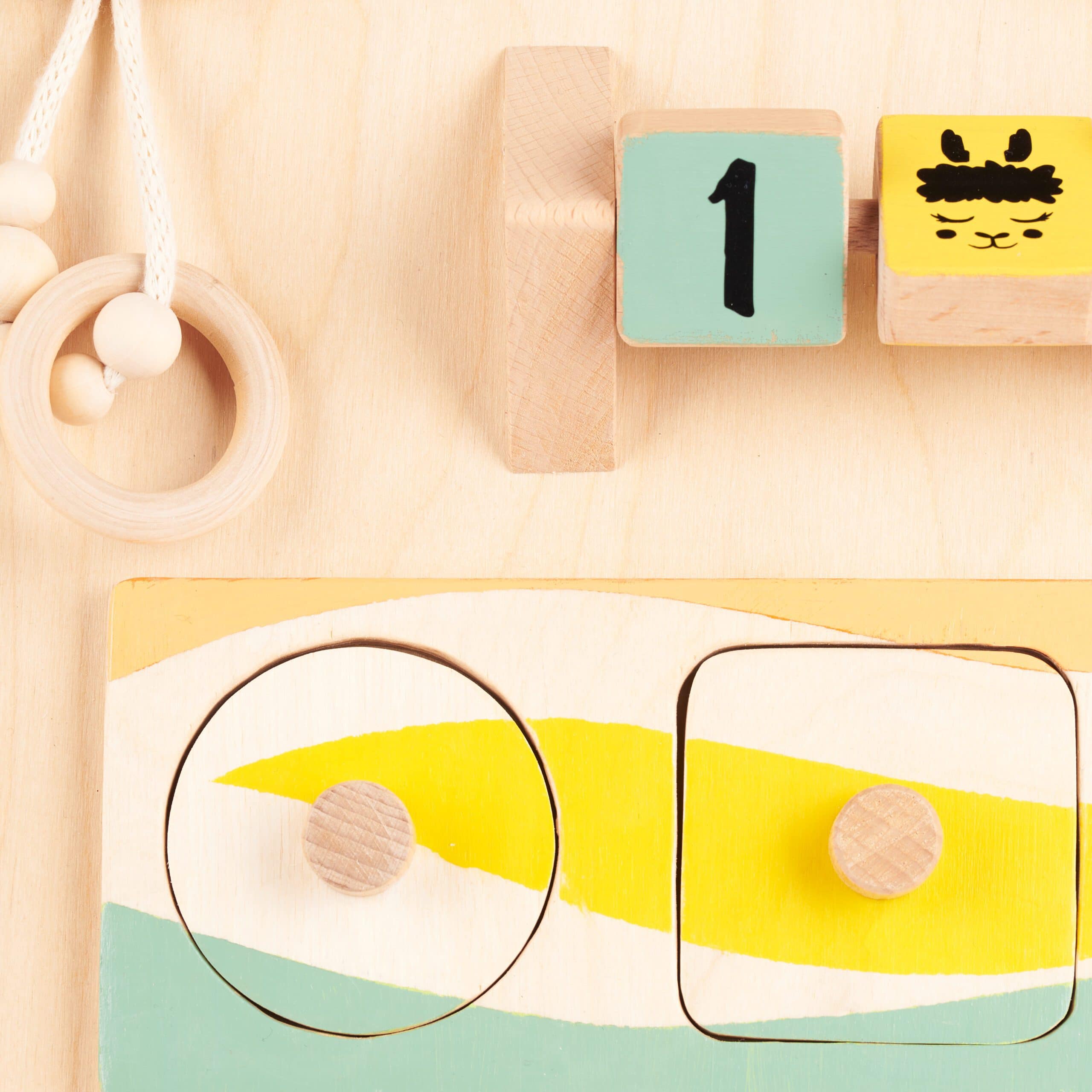 In line with our principles we build the Cherieswood Busy Board using wood and felt.
While we were thinking about this new toy in our line of products we focused on drawing something extremely elegant but simple, something that would respect our principles of building wooden toy that can stimulate and educate your kids. As we started producing the first prototypes we quickly discovered we needed a few different types of wood and we had to simplify the overall toy to make it beautiful to see and easy to play with. The board is made by birch plywood, the activities are made of different types of wood such as beechwood and pine and soft felt.
Hand-made and hand-painted in Italy.
We use only water-based colors and natural wax in line with EN-71 standard. Like our baby gym, the Cherieswood Busy Board is 100% hand-made in Italy.

A Baby Gym, a Busy Board and
also a book shelf for kids!
Sustainability is a core principle at Cherieswood. That's why our objects are designed to stay with you as long as possible, going beyond the classic short-life of any toy designed for toddlers and young kids.
Our baby gym's wooden structure can be transformed to accommodate the busy board and also a book shelf. All these three products are available in our store, but you can purchase our baby gym once and then simply add our Busy Boards or Book Shelf.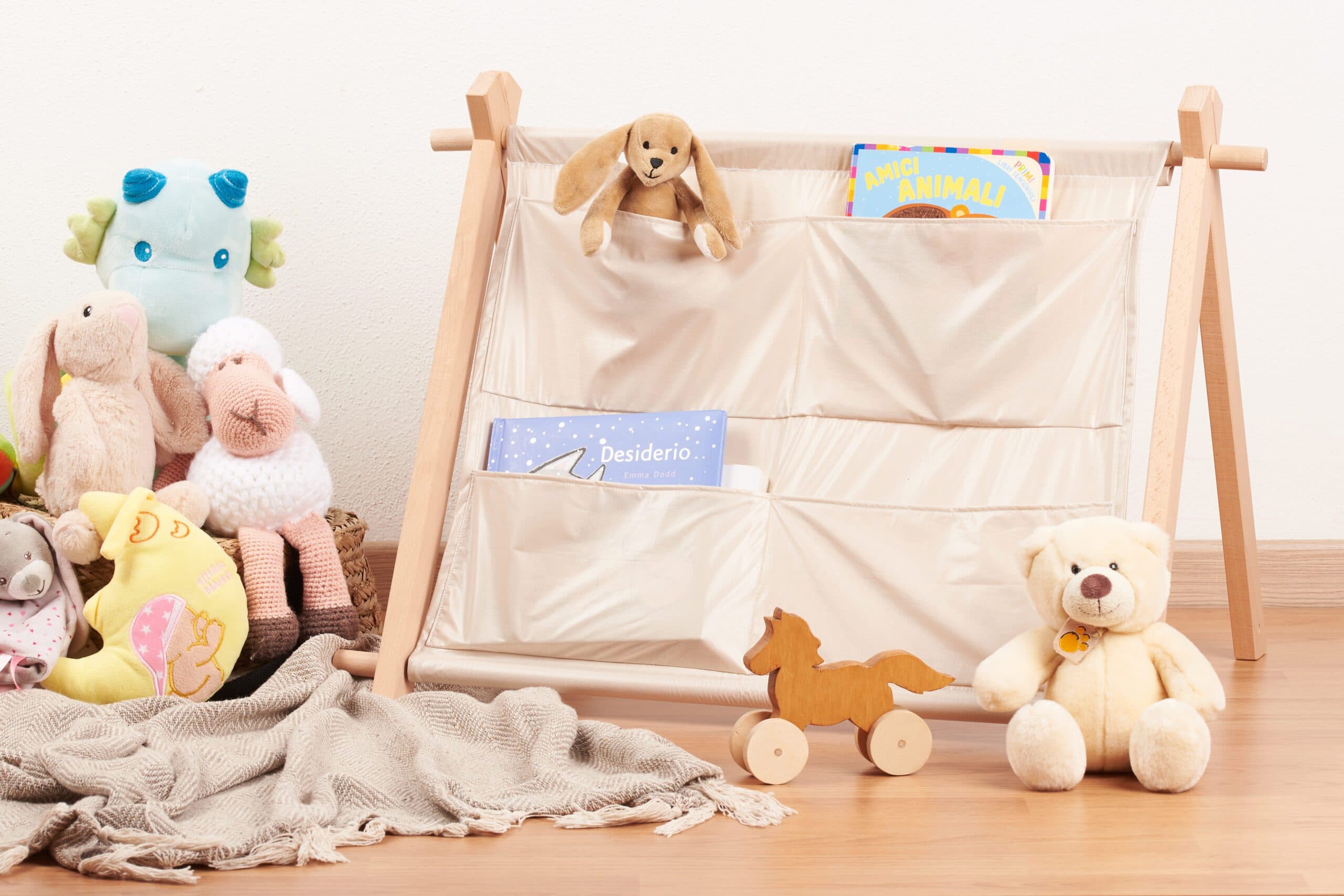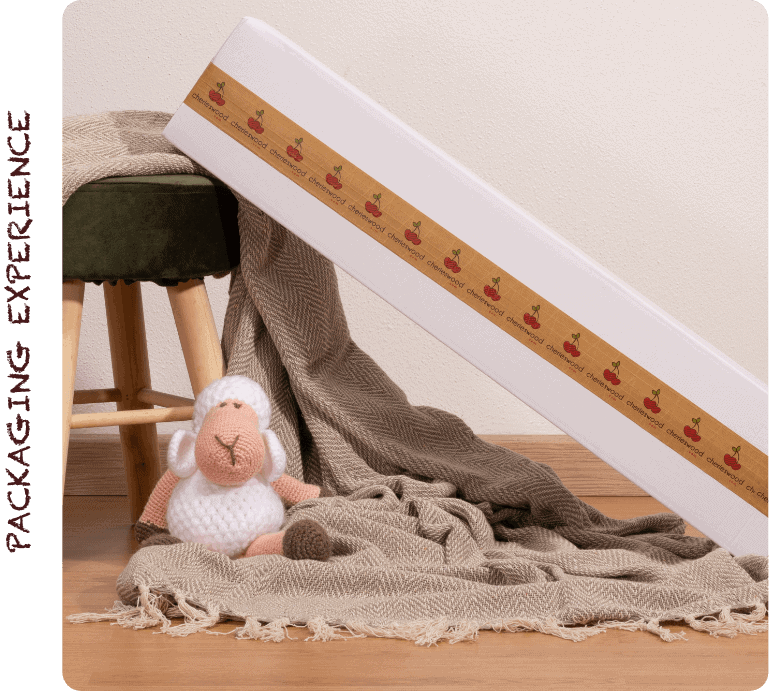 our shipping package
is also a beautiful gift
The Cherieswood Busy Board is 48×58 cm.You can choose to have it as stand alone or with our beechwood support.
We also ship worldwide! 
We have designed our packages to be perfect gifts and you should expect the famous "wow" effect ordering one of our board for your friends or loved ones. Inside the package, you will find a beautiful envelope with a personal message that you can customize at checkout on our website.
Got questions or need a personalized solution?
Contact us here! We reply in just a few hours!