the cherieswood toy box, a special box designed to contain all your baby's toys and more!
A designed Toy Box with a soft decoration

Personalizable and unique with our cross-stitch sign on the top.
At the end of a fun session with your baby, where are you going to put all the toys? And what if, at some point, you need a special place to keep all those toys (but also memories, photos and more!) with you? Well, the Cherieswood Toy Box is the perfect solution!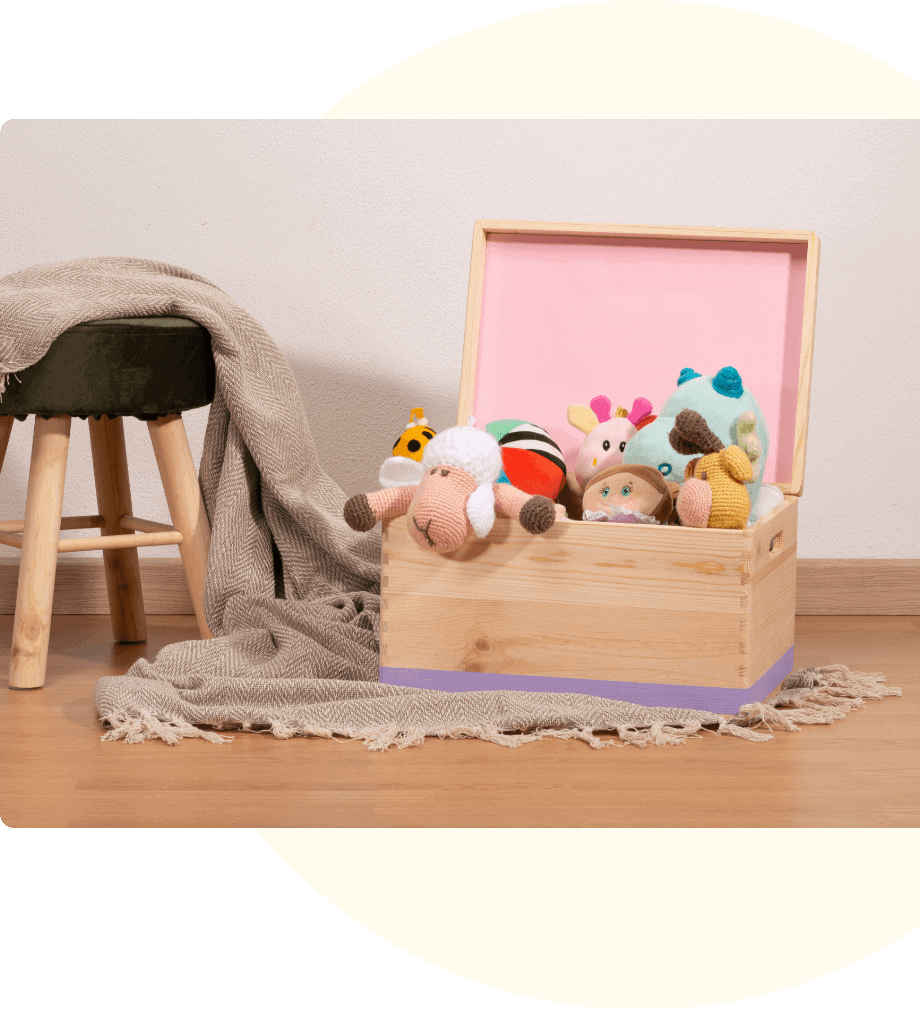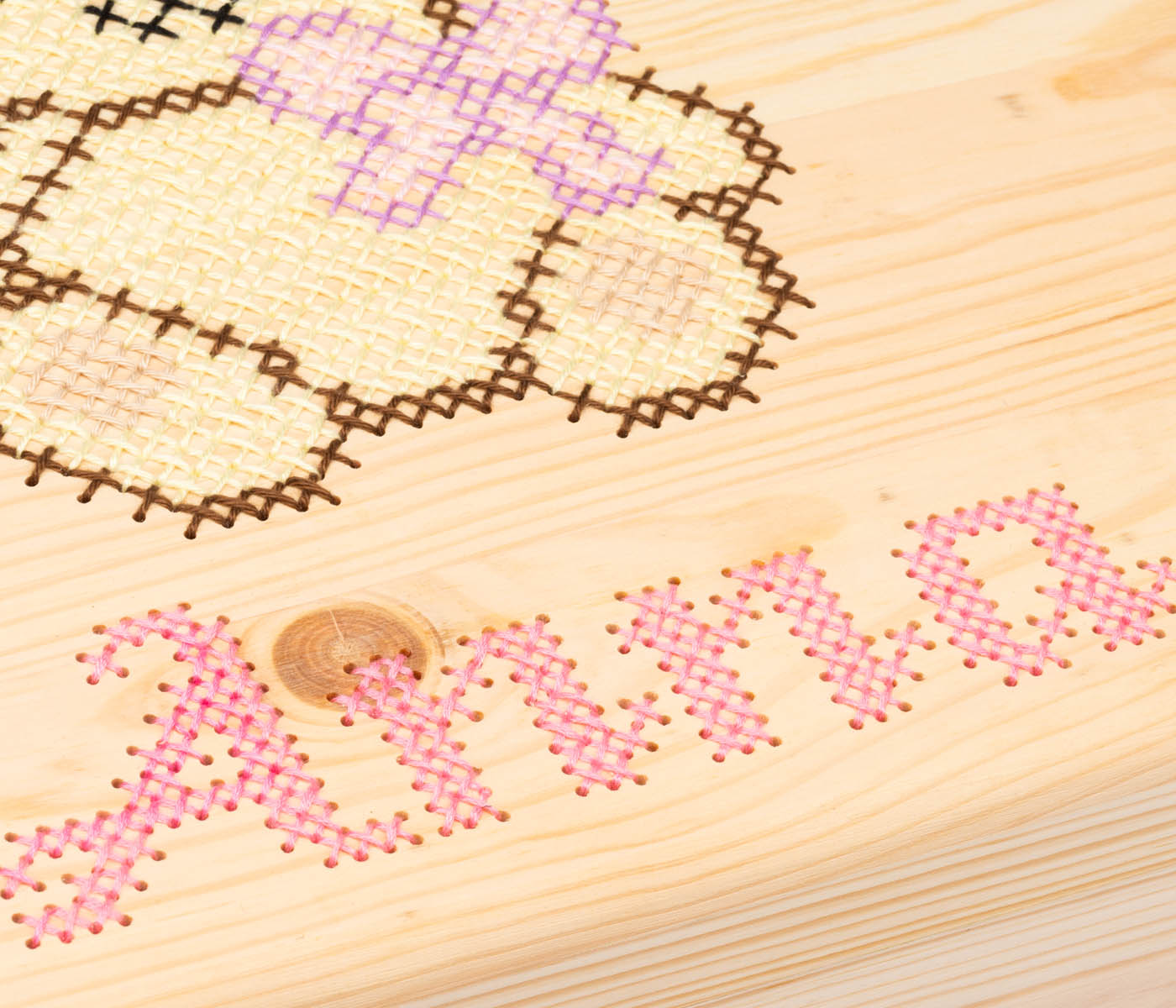 personalization meets elegance
The top of our Toy Box is created with a special technique called cross-stitch, made even more unique by the fact it gets applied to wood. Personalization is the key element of our toy boxes and that's why we use this technique to engrave your baby's name and a special animal on top, making the box soft to the touch and fun to use!

keep all your toys in one place
Yes, we have designed our Toy Box thinking about all the toys your baby will play with and all the others your relatives and friends will give her in the future! From Montessori's studies, we know that little kids are naturally inclined to develop a sense of order and we believe this toy box is a fun way to help them with that. That way, all their toys are in one place, always available for more playing sessions!
The dimensions and personalization of our Toy Box are perfect to store your photo albums,cards, and everything else that reminds you of great memories with your family! In each box you can store several albums together with other objects like cards and small objects.
store everything your babies will need
The Toy Box is perfect to store everything you need for your new baby, like baby bath essentials, towels, and more. A box filled with all these products is the perfect gift for future parents.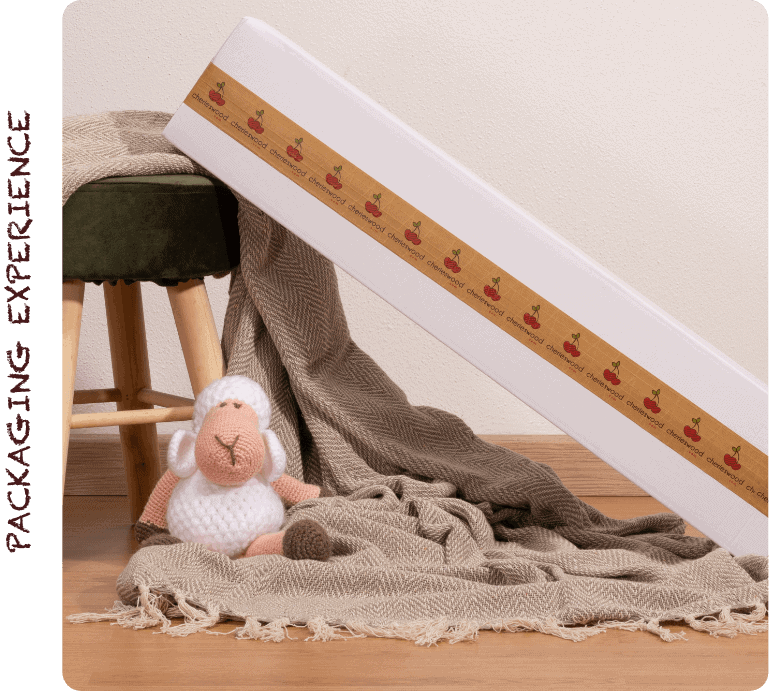 shipping package,
options and specifics
The Cherieswood Toy Box arrives in a 35x45x25 cm box (14x18x10 in).
We also ship worldwide!
We have designed our packages to be perfect gifts and you should expect a very "wow" effect ordering one of our boxes for your friends or loved ones. Inside the package, you will find a beautiful envelope with a personal message that you can customize at checkout on our website. You will be able to choose from several different templates based on your occasion and the series you chose to add your unique touch to it!
Have questions or need a personalized solution? Contact us here! We reply in just a few hours!