Christmas is coming and you are still looking for a baby gift?
I know the feeling, there are many options and finding the right gift takes time. Now, if you don't have kids yet, this could be even more difficult…so this article is dedicated to you!
How much can you spend for your baby Christmas gift?
I am sharing with you ideas that have a price range in between $50 and $300 to make sure you have options for any budget. It's important to remember that baby products are usually more expensive than others if they are hand-made and if their materials are specifically selected for young babies.
Where can you find the perfect baby gifts?
Our selection focused on small artisans and online shops that are specialized on baby products. I know, Amazon is easier, faster and all of that, but these shops will give you a selection of unique products that you usually can't find on Amazon and you will also support amazing professionals trying to build their business!
Our list of Made in Italy Christmas gifts for babies
Quiet book
Handmade clothes
Wooden interactive book – The gift for the Wow effect!
#1 – Baby Gym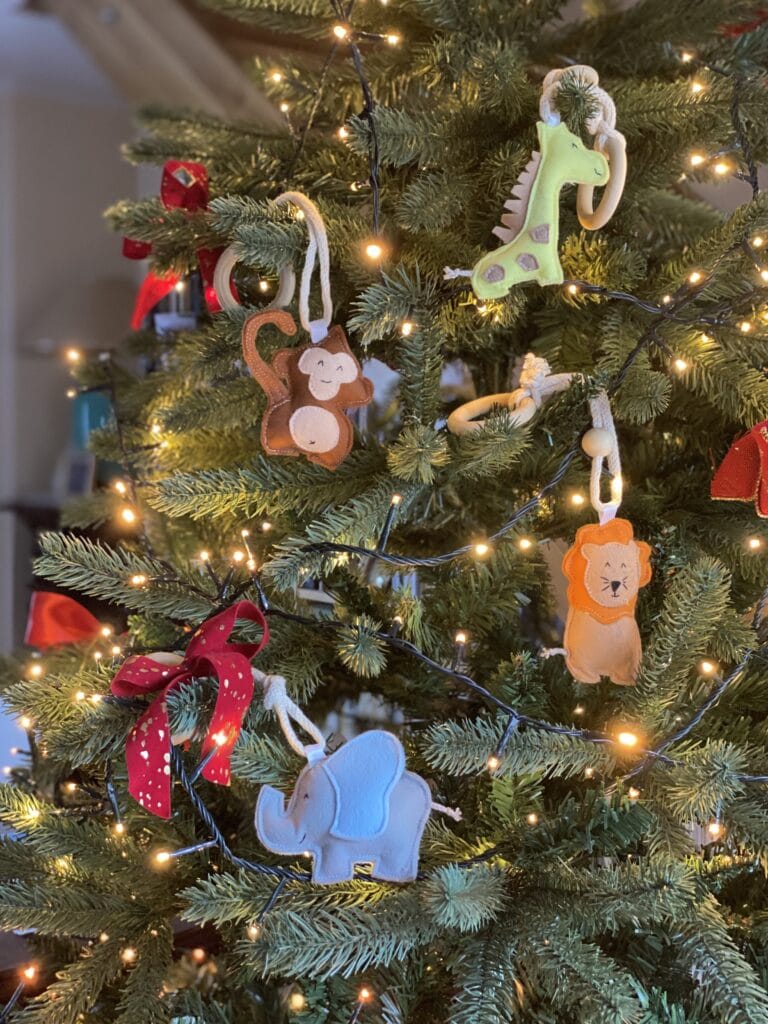 If you still have doubts why this would be the perfect gift for a newborn, we have detailed all the benefits of a baby gym in the first months of baby's life in this post.
Our baby gym comes with different series, based on the parent's passions. This is a perfect gift as it comes to your home ready to be put under the Christmas tree. The baby gym comes with a personal message (if you don't know what to write, we have a set of pre-written templates!), the goodnight story that inspired the series and two reusable bags, one for the charms and one handmade for the structure.
We have selected all materials to be natural, safe for babies and with no plastic!
Check our best seller baby gym: the baby gym wild animals series! (on the left our characters dressed up as tree charms!)
#2 – Quiet book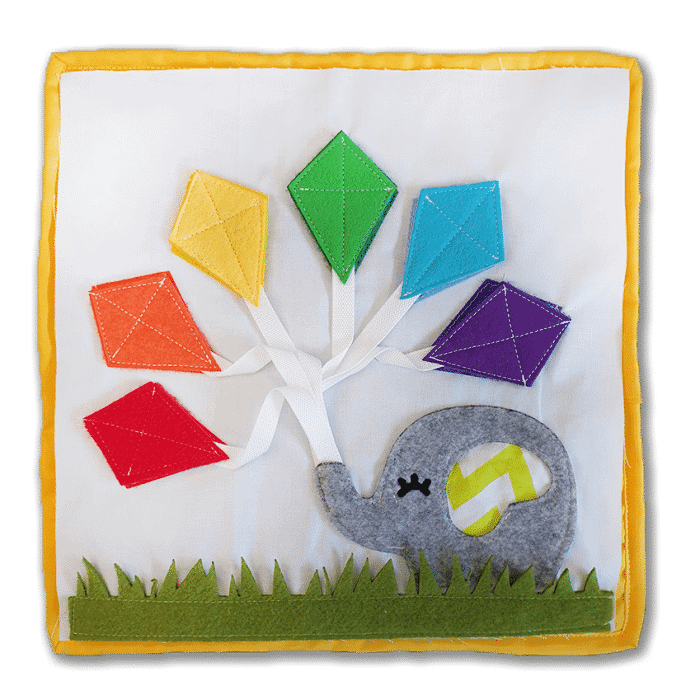 A quiet book is a book made of fabric (usually felt) "pages". Each page has a different activity aimed to entertain babies.
It is very good to stimulate cognitive and fine motor skills, as well as imagination and pretend play.
A quiet book is also a good solution if you want to keep your baby busy without using technology!
Here is a handmade – designed and built in Italy – quiet book artisan! You can also navigate all the different type of activities per each stage of your baby development!
#3 – Handmade clothes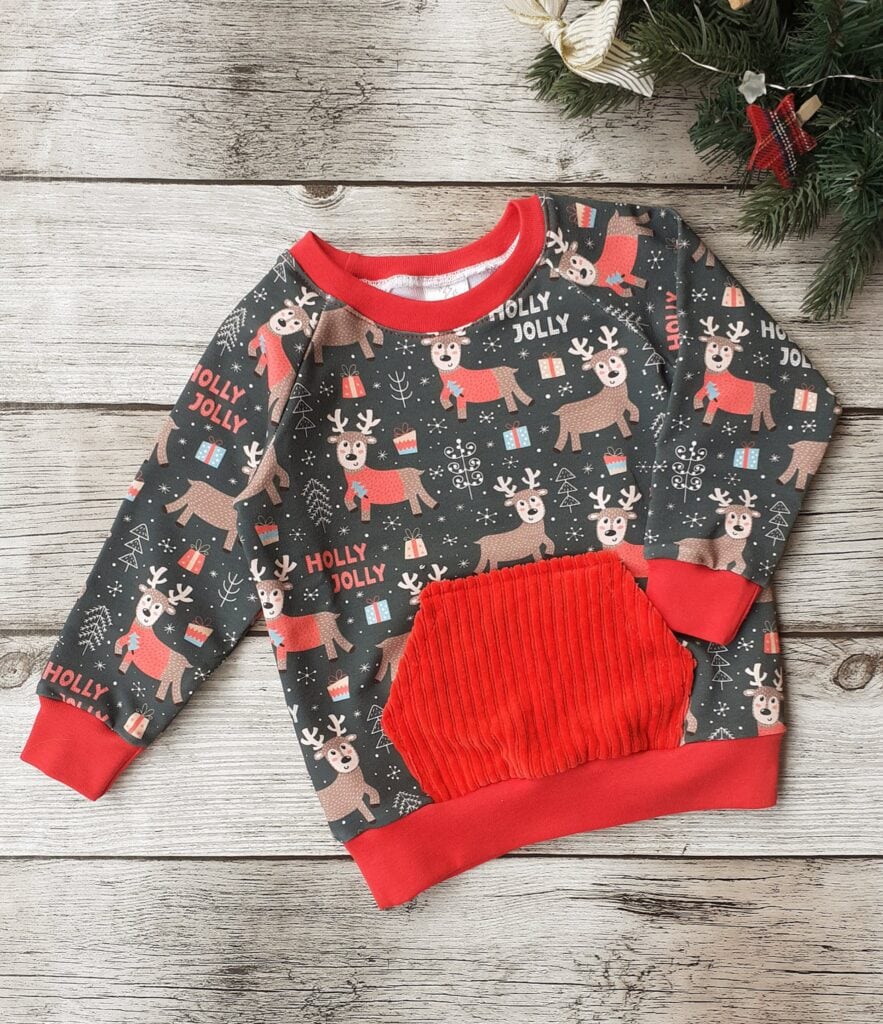 Ok, we have thousands of shops around us selling clothes. So what does it make this different?
First of all, its quality!
If you buy something that is handmade that's usually much more curated, the quality is higher as the artisan worked with the goal of creating a unique piece!
Another benefit is that buying high quality will last longer, and can be reused by your brother, sister, a cousin or a friend.
When people says "Handmade with love" it's true! Just remember that we are not machines and each single piece is like our baby to us!
So, now, after all this, what do you think about a nice Christmas sweater for your baby like this one?
(image by mamamago.it)
#4 Wooden interactive book
The Cherieswood wooden interactive book has been created to engage while telling a story.
We started with the tales of the Three Little Pigs, your kid will move the wolf from the thatched to the wooden house, discover the scary pig behind the little door or uncover the roof with a blow, and finally, interactively discover how the the third pig managed to make to wolf run!
That's a perfect handmade and exclusive gift for +3 years old kids!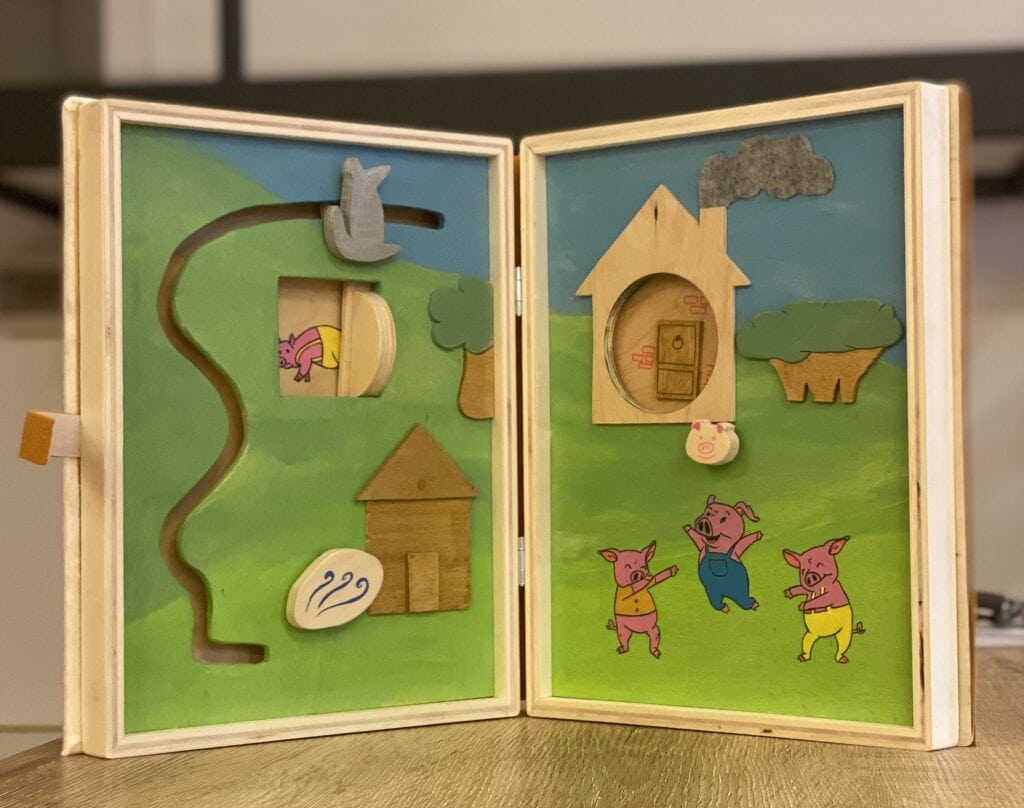 What do you think about these suggestions? What will be your gift for this Christmas?