the cherieswood wooden interactive book: something you never seen before!
A new way to read a story
or create a new one
Transform your evenings with a toy you have never seen before: a wooden book you can play with!
Yes, it has a story and you can read it, but most importantly your kid can play with it while you read the story. The interactive book by Cherieswood, now available in its first version of "Three Little Pigs", is perfect for kids from 3 year to 5-year olds. 
Inside the book you will find a set of games for your kid. The Three Little Pigs becomes an animated story that you can really learn from as a kid, because you are not only listening to your mom and dad, you are making it happen in real time! 
More stories and books are coming soon!
Discover our wooden books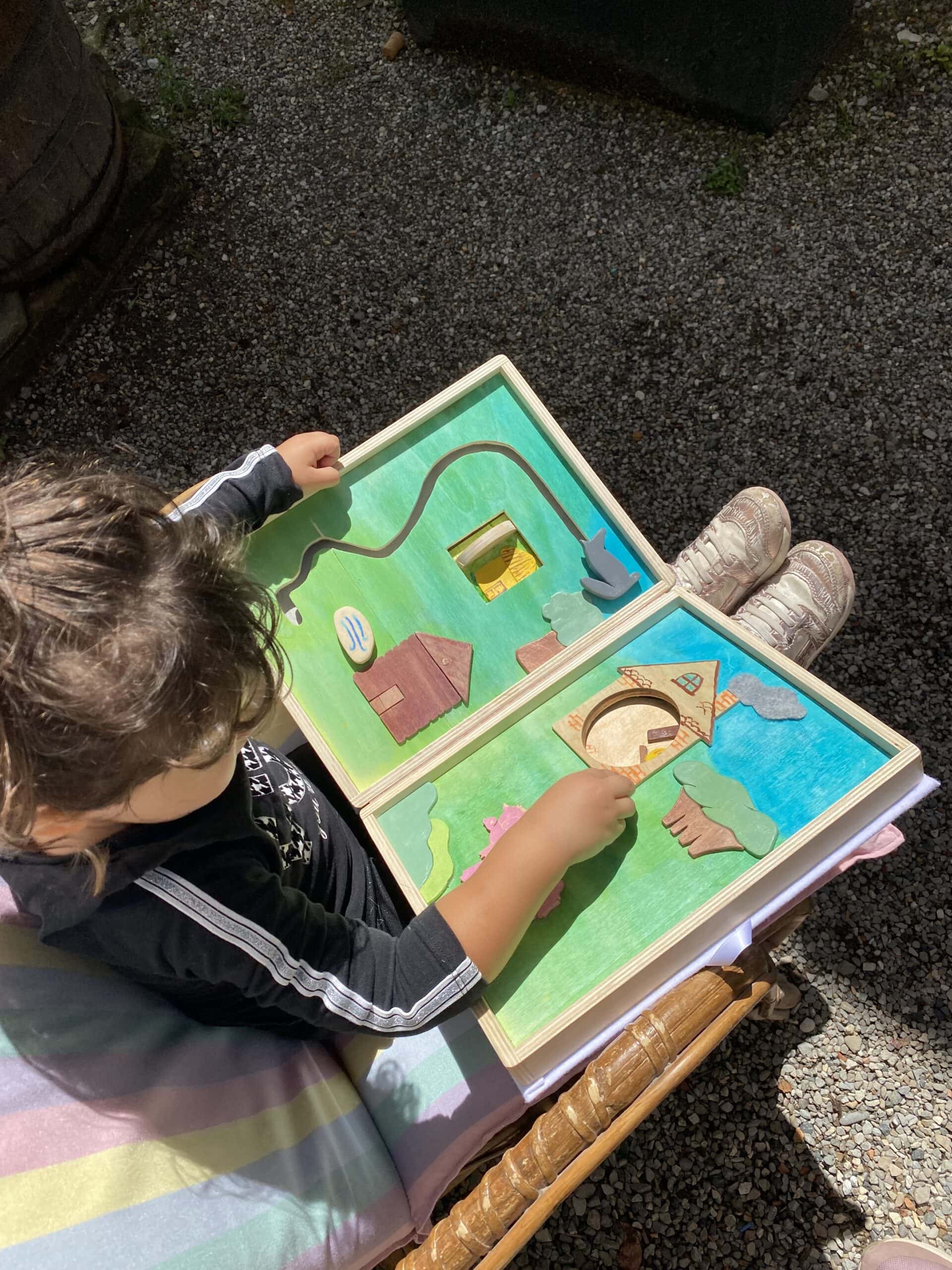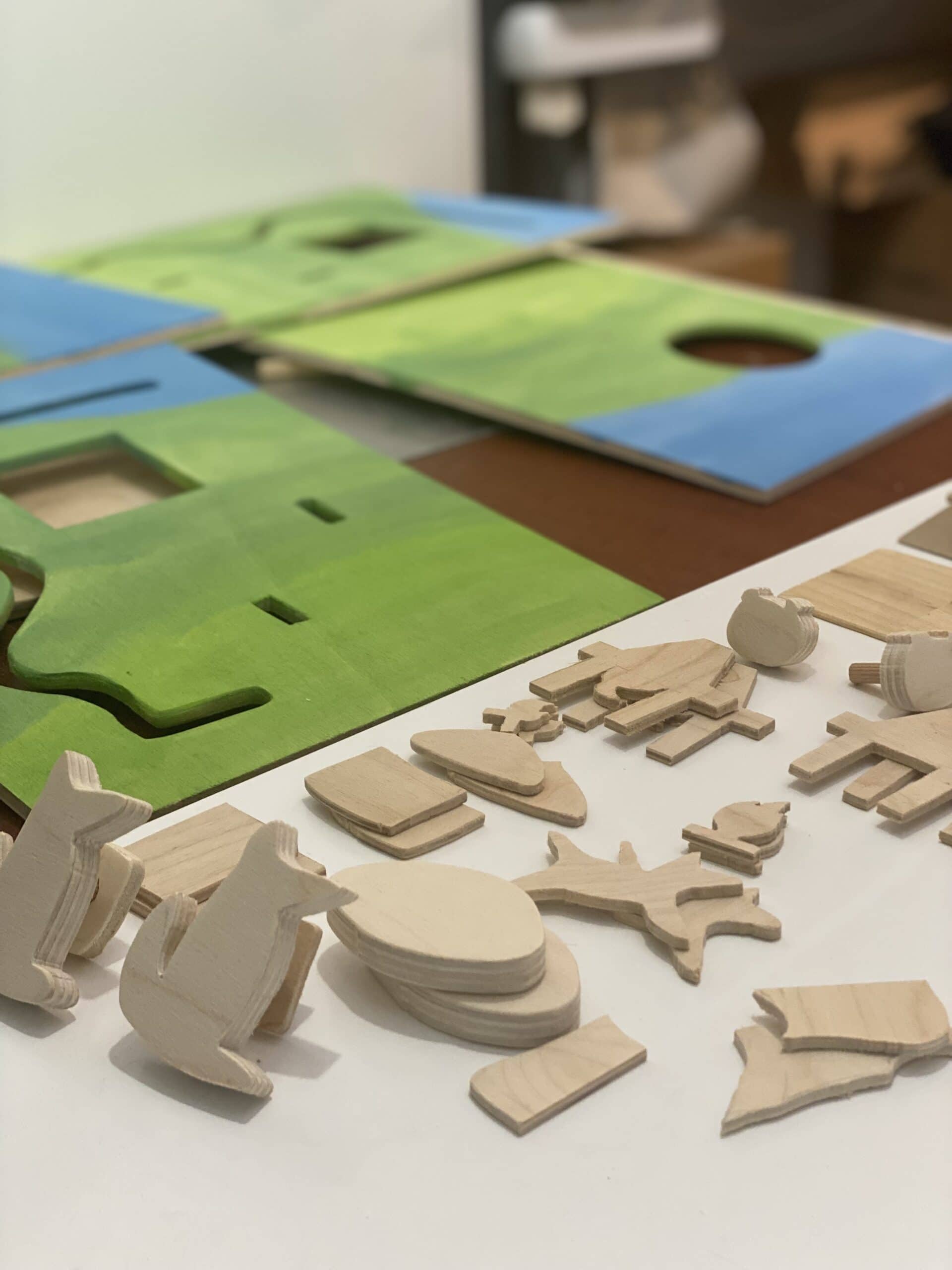 handmade book
with the best materials
Like everything we do at Cherieswood, the Wooden Book is 100% handmade. And yes, it's more than a book, it's made of wood, full of colours and with little games inside that let you play with it in many different ways. 
Each book comes with a soft felt cover and a unique design for each single story. The main structure is made of wood and so are its pages: once you open it you will appreciate how each single character and game are made of wood and are uniquely decorated. All colours and materials are non-toxic and perfect for kids.
a playful wooden library
for your little one
The Wooden Book can be used by parents and kids together or just by kids when they like to play by themselves. If you are playing with your kids, we suggest you read them the original story (like the Three Little Pigs) and help them follow it while playing with the book. 
As you play with them and teach them more aspects of the story, they will play it and will learn more and more about it and its meaning. In a similar way, your kid will go back to the story multiple times while she plays alone and she will remember everything you taught her about it. 
This reinforced learning is great for kids to learn new things because they can connect that to a game and learn new things without even thinking!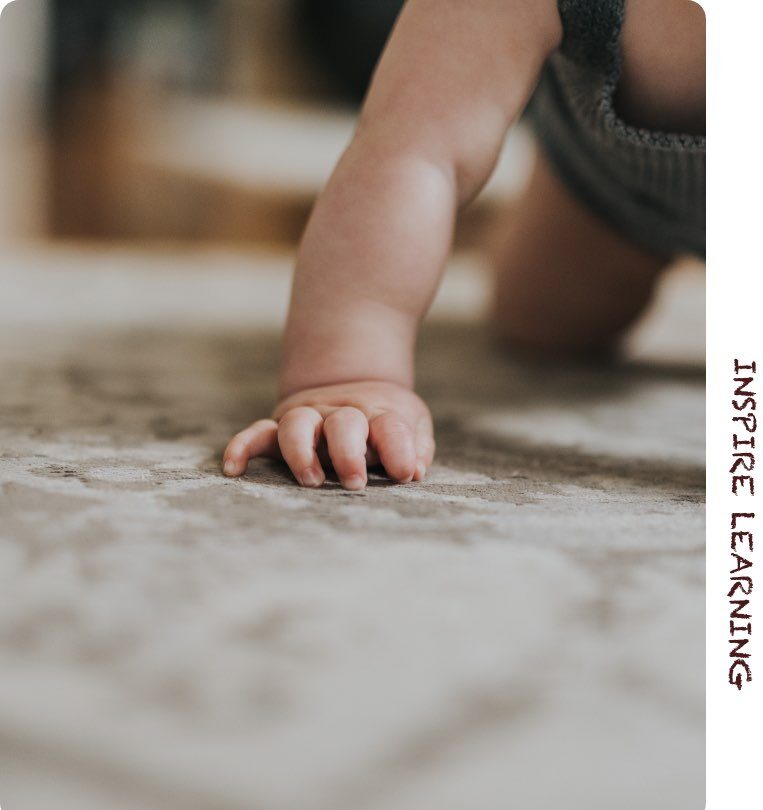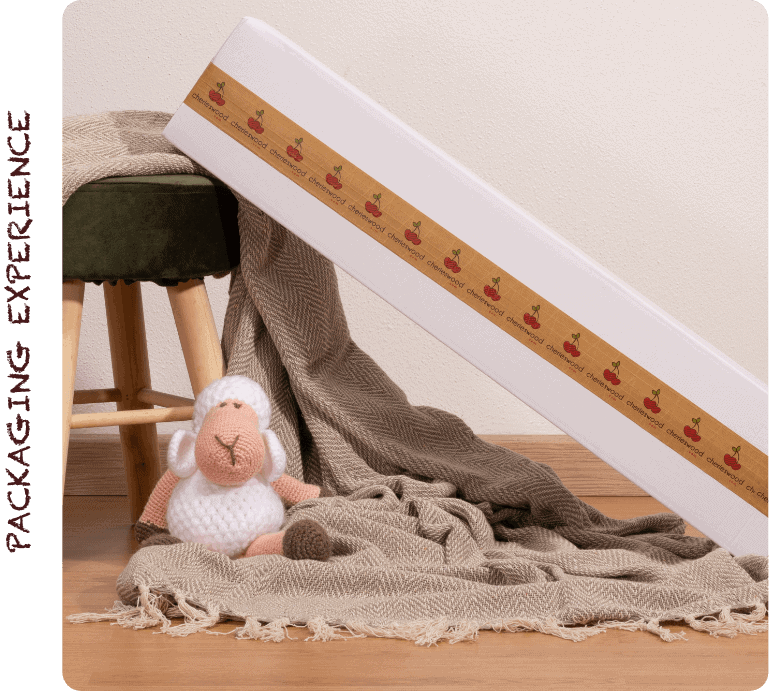 our shipping package
is also a beautiful gift
The Cherieswood Wooden Book arrives in cm box.
We also ship worldwide!
We have designed our packages to be perfect gifts and you should expect a very "wow" effect ordering one of our toys for your friends or loved ones. Inside the package, you will find a beautiful envelope with a personal message that you can customize at checkout on our website.
Got questions or need a personalized solution?
Contact us here! We reply in just a few hours!