Tips to organise the new year's eve celebration with your newborns and kids
Christmas is just round the corner and everything is ready: you have completed to set up your house with decoration, organised new traditions or maybe you're looking for the latest gifts.
You are ready to relax and enjoy the holiday period when came out to your mind that terrible question: What are you doing for New Year's Eve?
I feel you.
It's never an easy question but since you have a baby it's even worst. Don't panic! This article comes to your rescue!
New Year's Eve with Newborns and Toddlers
Relax at home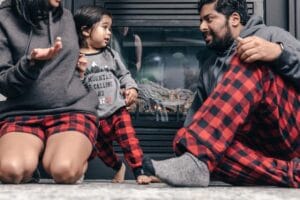 First thing first: it has been a hard year, your life as person and as a couple changed completely. If you don't want to do anything it's absolutely ok!
You can decide to organize a special breakfast (or brunch) on the 1st of January to celebrate the coming year. If the weather allow it, you can have a morning walk and it would look like to have your city only for your family.
Dinner, dinner, dinner
If, on the other way, you want to celebrate, please bear in mind that your baby needs to be in a comfort and warm environment and more than anything, they need to keep their sleep routine.
The options you can evaluate are:
Dinner at your place with friends and family. A known environment with all the comfort of your nursery, toys and other stuff. You can organise a dinner, ask to everyone to bring something and spend time together and watching the ball drop or fireworks show indoor.
Dinner at your friends' house. It's like staying at your place but you don't have to clean up everything later! It's easier in terms of organization but you have to remind to bring with you all the necessary for the baby: stroller, spare diapers, pajamas and baby food, so if they fall asleep, they will be ready for bed as soon as you return home.
If you have one, bring a baby monitor with you so your baby can rest in a quiet room and you can keep it monitored all the time!
Once you decided what to do, don't forget to think about details!
Especially if it's your baby's first New Year's Eve, you can look for a dedicated body to remember this moment and taking pictures all dress up!
New Year's Eve with Kids
If your child is a little bit grown up the activities you can do something more entertainment. Depending on the age, the options are broader.
Home dinner is always a good idea
If you decide to go for an home party you can involve your kids cooking together or preparing dedicated decoration for the table.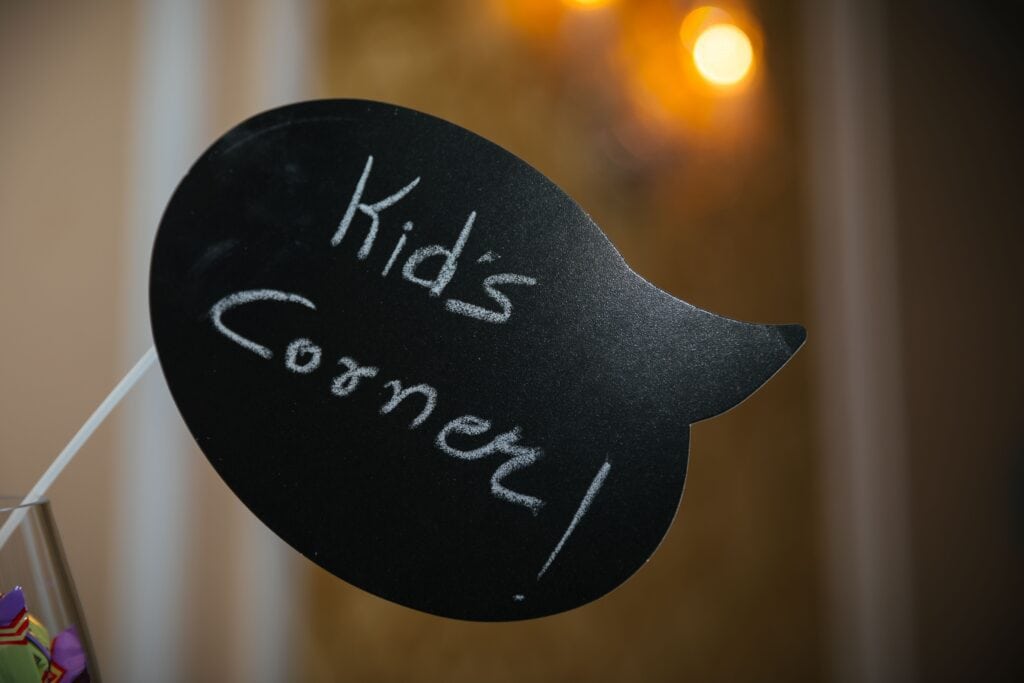 Could be nice to wait the new year with your friends and their kids and organize a baby party!
Photo boot, Karaoke, board games, Twister, have a fancy dress code or sleepover party, everything is allow to have fun all together!
Another nice idea could be to inflate ballons, one for each hours, and popping them at the top of the hour until midnight!
If you don't want that your little ones stay up until midnight you can decide to anticipate the dinner of a couple of hours and celebrate on your own way. In this case, remember to change clock hands and don't use smartphone to break the magic!
What If you miss the live countdown? Look for a country with a different time-zone live show!
Ideas and alternatives
Are you looking for something different this year? Here some additional ideas you can look for.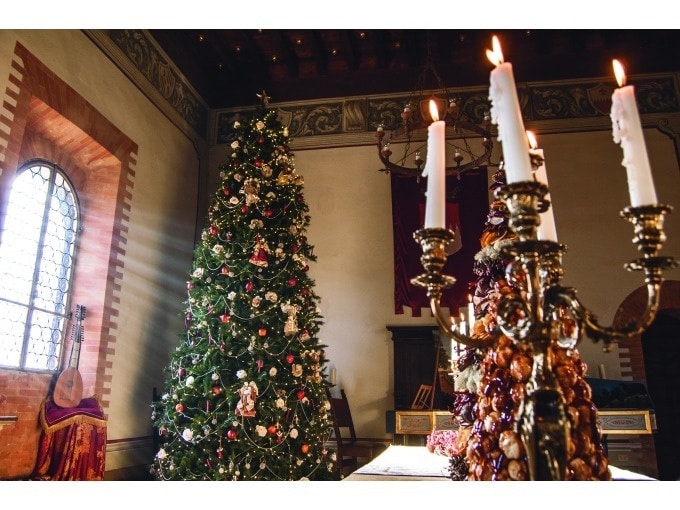 Book a restaurant with kids-friendly attitude
Have a look at the turism website of your town and surrounding to find a special events
Book a journey to a Disney park or a not typical location, like this one organised by Aquarium of Genoa
New year's eve in a medieval castle! For example Gropparello Castle in Italy organise a mistery dinner, guided tour and the possibility to sleep for a night!
A super alternative would be to organise a family trip like the one to Santa Claus Village in Rovaniemi, Finland.
I know that this could not be so easy to realise but here you can have a look at the village with a live cam!
Hope you enjoyed our suggestions to celebrate new year eve with your kids!
I wish you a really happy new year full of joy for you and your family!
Ciao, Elisa