The Cherieswood Baby gym charms are now available for purchasing in our store without our baby gym. This is something that many of you asked for and we are happy to let our customers buy our 9 single series. As you know we created our baby gym to also remind parents about the passions and values that they would like to pass to their babies, and that's why all our series are focused on multiple activities and passions: adventure, travel, space, animals etc.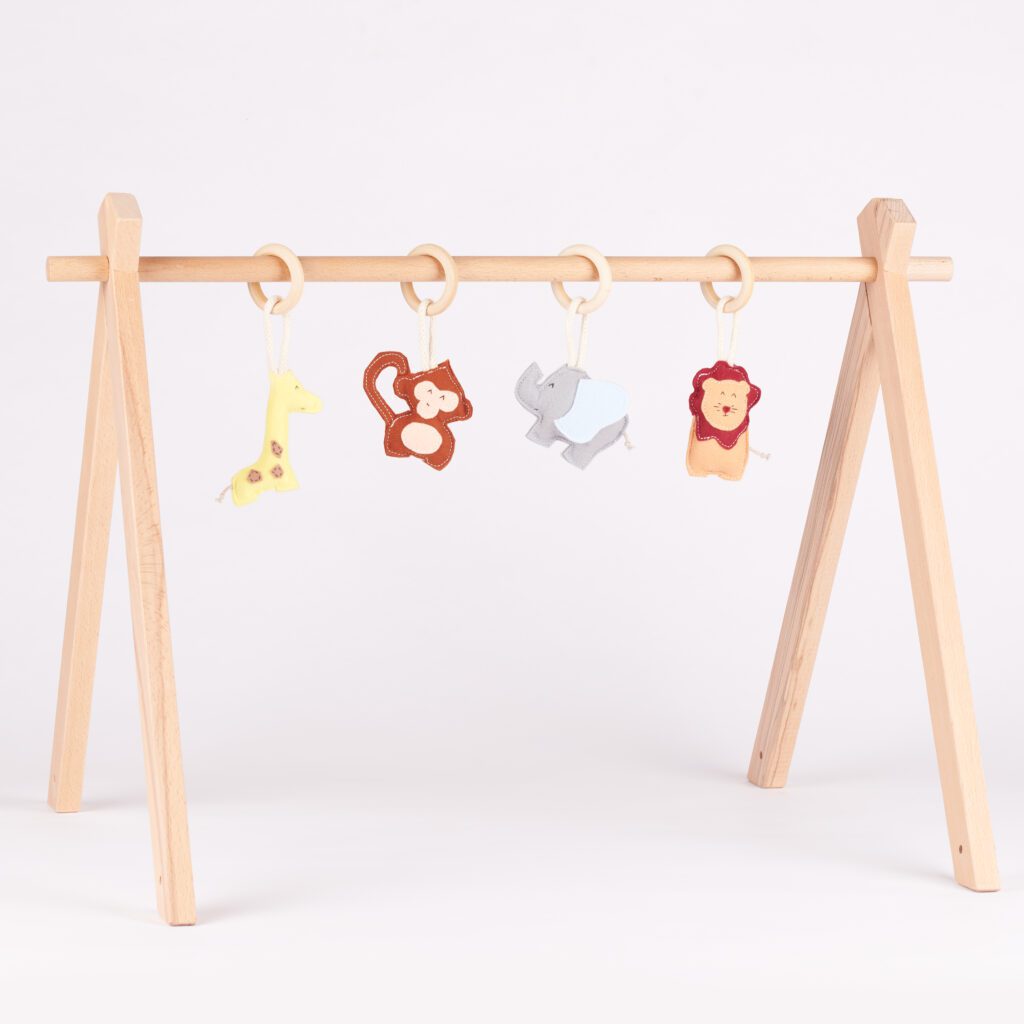 You can buy our charms series at $49/series and each series comes with 4 charms included.
As we progress we are planning to release new series and make them available in our store as well other than with our baby gym.
Our series
Below you can find a recap of all our series available today and our suggestions to choose one or more for you. All of them are designed manually and then built by us with a mix of automated and manual steps. For all of them we use felt
Join us in the savana! This is our best seller and it's composed of four different charms: lion, monkey, elephant and giraffe. Well, there is not much else to say, this is for those kids that will love animals and while they grow they can get to know them and learn how they sound with their parents!
One of those series that we wanted to create thinking of forward-looking and modern parents, the ones that dream about their son becoming an astronaut and that are fascinated by space and everything Elon is doing (planning to do ok) up there! Jokes aside, this one is a very unique series and I would absolutely pick that if you are selecting a gift for young and very modern parents, they will love it!
This is for parents that are dreaming of long road-trips and hikes with their family. It's an outdoor-oriented series and if you read the good night story related to it, you understand why! We have designed it thinking about spring and summer, when the weather gets better and you can enjoy long walks and trips in the wood with your family. If you want to get your baby into nature and outdoor activities, this is the right series for you!
A series for dreamers! If you are passionate about space and everything related to it, this series will surprise you. We designed it for those kids that are constantly looking at the sky dreaming of becoming astronauts one day!
A series designed for the winters lovers, the ones that are constantly waiting for the cold and snowy weather and simply love that season of the year! There are a snowman, a penguin….well and other characters that love winter, find them out yourself.
Ok everybody love our Wild Animals series but we felt bad not dedicating a proper series to Dinos! And this might be the perfect series to combine with Wild Animals in the end, it's colourful and super pretty with four little dinosaurs.
A different type of series designed to take advantage of black and white colours for your baby. We talked about the advantages of high contrast colours for babies and this series does exactly that with four charms in full black and white.
Inspired to rainbow's colours, this series is fresh and relaxing. It can be perfect for those parents and babies that are looking for a more calm series.
A special and beautiful series for the ones of us that are waiting for leaves to turn brown every year, weather starts getting colder and nature is full of amazing colours. The fall series is all of that and more, with beautiful autumnal colours and characters.
Multiple ways of using the baby gym charms
Our charms are beautiful and have been designed to be associated with the baby gym, but they do have multiple uses as well and I would like to tell you a few ideas if you are considering buying a new series from our store.
Add a new series to your existing baby gym
If you buy a new baby gym, it's a good idea to add a second charms series to it. Changing charms to our baby gym is super easy and it will definitely be appreciated by the parents receiving it as they can experiment with more series and see what their baby thinks!
Use our charms with your baby gym
If you have already bought or received a baby gym as gift, you can still buy our charms and use them to change the style and aspect of it. Our charms' rings are large enough to accomodate any common type of wooden baby gym in the market and you can quickly give your gym a new life with a beautiful series from Cherieswood. This is a good idea for a gift if you know your friend has one or multiple baby gyms already and you want to surprise her with something unique!
Use charms as teether toys
In a previous article in our blog I explained why wooden toys are a great choice for kids. One of those reasons is the fact that they can be used in multiple ways: our charms can be perfect teether toys for your baby. Thank to our wooden ring with each charm it's easy to use it to let your baby bite them: this is super safe in this case because our charms are made of natural and tested materials and in the ring's case, it is fully made of wood. There are no chemicals or external materials that can be dangerous.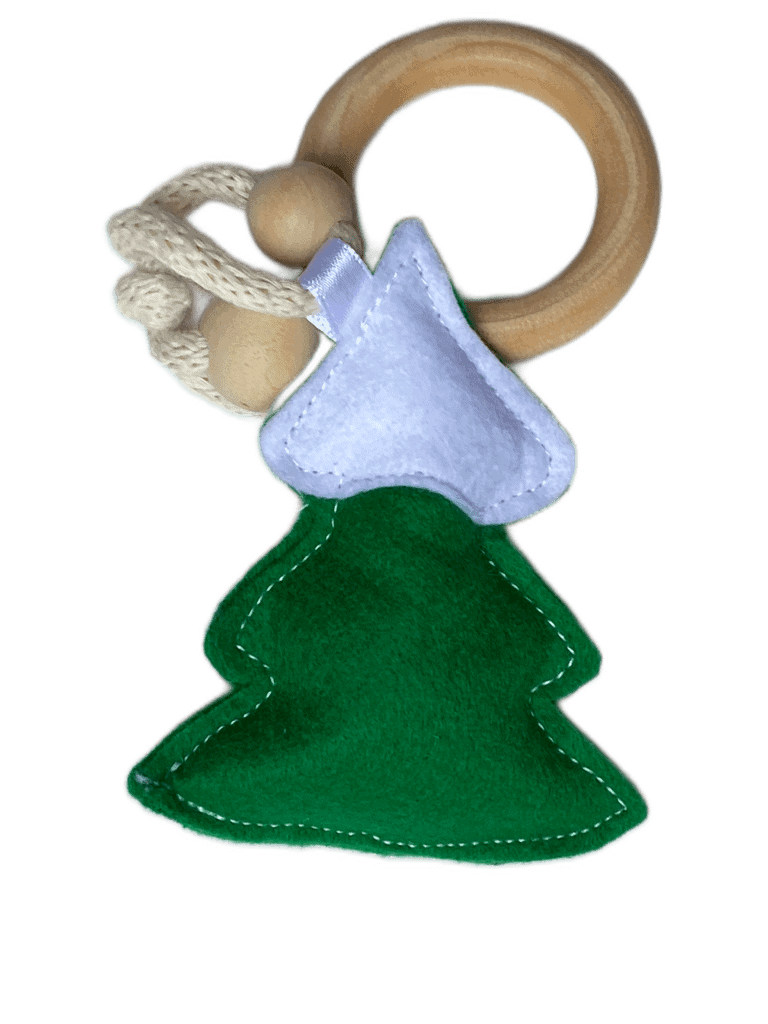 Use our charms on your stroller
Finally, you can use our charms as stroller charms! Imagine how beautiful it is to use all of them day by day and have a lion or an elephant or a bear to play with for your baby. This is also a perfect gift for parents looking for something very original.
How charms are built
Every charm is manually designed, cut and sewn by us. We spend a considerable amount of time making sure that every single charm is compliant with our quality standards. The charms are made of very soft felt EN-71 (certified to be used with babies) and we hang the charms to the baby gym with wooden rings. If you buy our charms without the gym, you will get them with the ring included for each one. Below you can find a few images and videos of our production process: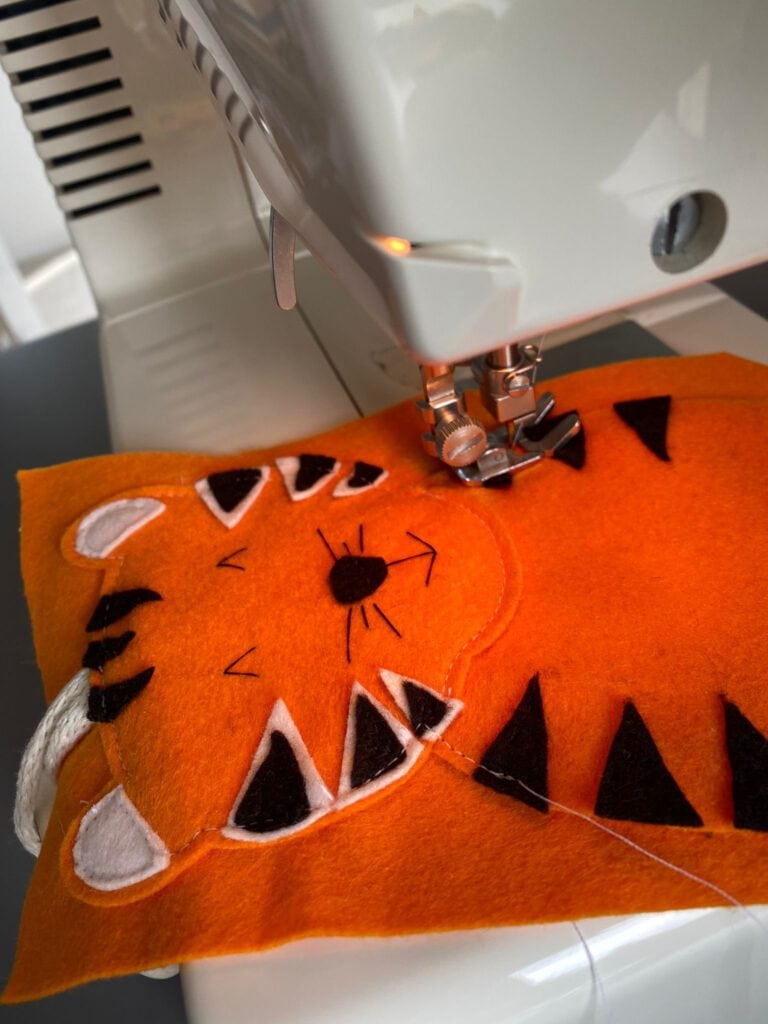 New Series and what's next
Right now we offer 9 different series of baby gym charms. The reality is that we keep working on designing new series and we are currently working on releasing more variants with animals and a few more themed ones. For each new series you can always buy it together with our baby gym structure or by itself.
Personalize your series with our service
Last but not least, if our series are not enough, you can ask Cherieswood to customize your charms with our personalization service. It's easy: you send us a request with a description of the charms you would like to create, the topic/theme for them and any potential example and we will produce them for you! You can look at the many examples of custom charms we have designed already for our customers: some of them are for sport teams, some are related to specific passions (like specific food) or symbols that are meaningful for the parents. It's an amazing way of gifting something highly personalized and unique.
Elisa