In this article we are going through all the benefits of high contrast colors, and in particular black and white, for the visual development of your newborn in their first months of life. If you get to the end of this article, you will also find some example of products you can buy for your baby.
Newborns vision development
After all the time spent in mom's womb, when the baby is born he discovers light for the first time, the world is bright and visually stimulating for her.
As they to adapt to the new environment, newborns can't see things clearly at first, their view is fuzzy and they can only look at objects at 20-25 cm (8-10 in) away from their face.
In the first months babies develop also eyes coordination and they start to work together effectively: it could easily happen that one eye seems to wander, or both eyes appear to be crossed and in most of the cases, this is normal (of course, keep observing, if one eye continues to look inward or outward too often, contact your pediatrician).
Not only this, babies in these period develop also hand-eye coordination, they start to reach with their hands the objects they see.
Around 2-3 months old, most babies can easily focus on their parents' faces and they start to see colors. While experts aren't certain of how much color newborns can see, this is when they're likely able to begin noticing different hues.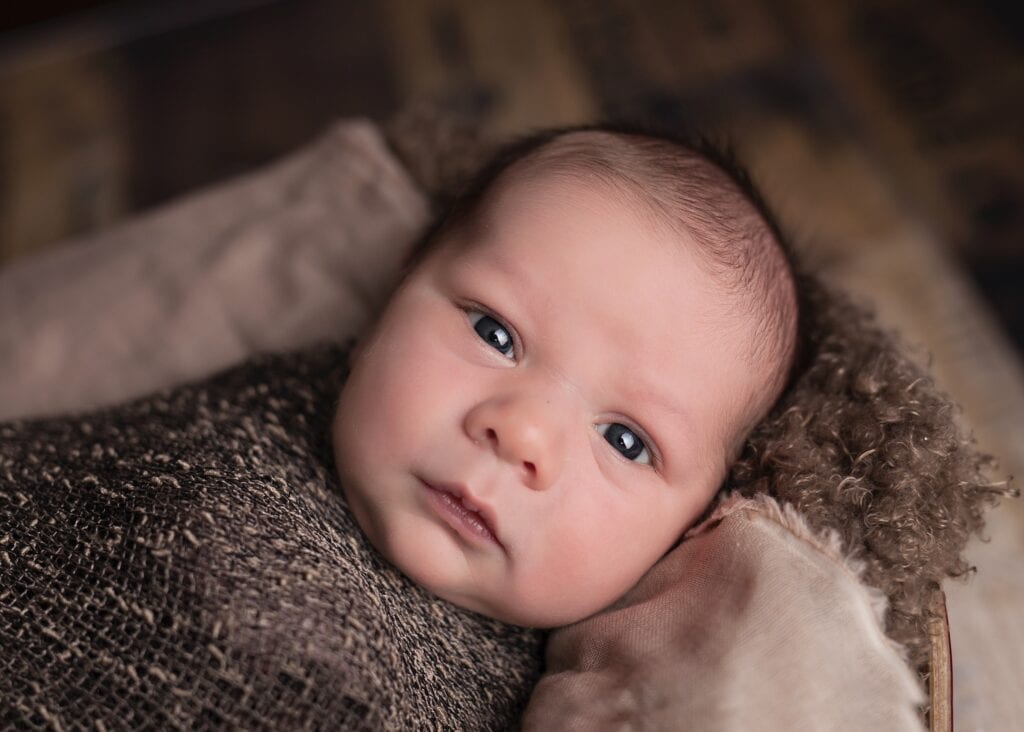 Benefit of high contrast black & white colors
As we said, babies will have a fuzzy vision in the first month, that's why using toys and objects with high contrast color such as the black and white will stimulate vision and the development of the optic nerves.
In addition, focusing on something that can stimulate their vision is not only good to strengthen their cognitive abilities, but also a smart way to teach their eye muscles and brain to coordinate and function properly.
You can slowly move the black and white objects in front of your baby, this way she will practice following a moving object with her eyes.
If you see that your baby is bored by a specific image, replace it with another one and start over a bit later in the day.
When to expose your baby to black and white objects
Everyday! You can "read" a black and white book with your baby on the sofa, during tummy time or under a baby gym or use card images while you are in the car.
Just remember to keep these object at the right distance of 20-25 cm (8-10 in).
Examples of black and white objects for newborns
Books and visual cards
On the market you can find a lot of paper books and cards with black and white images, they can have geometric figures, proper images or themes (like the one for Christmas or for Halloween).
Quite book
Like a paper one but soft, quite book will give a different sensorial experience to your baby.
Black and White Panels
A mix between a quite book and visual cards is the Cherieswood black and white panel. Designed to perfectly fit between baby gym's legs, it's ideal for both tummy time and side view. Thanks to its practical closure it can be used also with your stroller or during car trips.
Baby Gym
Cherieswood created a new set of charms with high contrast black and white! It is composed by 4 charms: cat, star, turtle and butterfly. They are studied to be face to face during the baby gym play time. As always, we have created them with soft felt, they can be used in different playing sessions of the baby gym and with their wooden ring also as teether stimulation.