A new Italian brand specialized on wooden products for your baby. Here I will tell you more about me and how we got started!
Hi everyone! my name is Elisa and I am the founder of Cherieswood! I've been working on this project for the last 2 years and we are finally live with our e-commerce since October 21st! With this initial post I want to tell you a bit more about our brand, our products and definitely more about our philosophy. 
Before I tell you more: cherieswood.com is now live in two languages – English and Italian – and we already ship worldwide. If you sign up for our newsletter, you can immediately get 10% off your first order!
First of all, who I am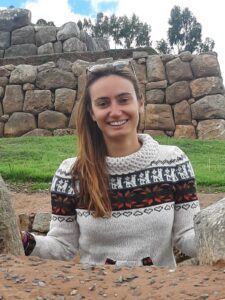 I've discovered my passion for DIY and wood just a few years ago and I kept spending weekends learning more about until I felt it was time for me to move on from my management consulting job and focus 100% on building this brand.

I grew up and I currently live in Piacenza, a little town in the north of Italy, famous for its amazing food and wine! Cherieswood is the result of more than 2 years of research and design in my side hustle to build an e-commerce business dedicated to wooden products for kids!

If you want to read a bit more about me and my motivation, I've decided to explain all of it in our About us page!
Cherieswood: wood + kids + Montessori philosophy
As I said, it all started with me thinking about a nice gift for one of my best friends. It turned out I could use my passion for wood to build something pretty unique. In a world where plastic is everywhere, I wanted to follow the famous Montessori's philosophy and build a set of baby products that felt natural, educative and inspirational both for parents and kids. Needless to say, I've spent countless hours surfing the web looking for something similar, looking at other brands and getting inspired by what moms and parents around the world where saying about their kids toys and products.
The Montessori philosophy is a well-known set of principles that have defined the modern approach to kids' education and experiences since their first months. I explained much more about the Montessori method and how we apply it to Cherieswood's baby gyms, but to make a long story short, using natural materials (like wood) and building educative experiences are the two fundamental pillars of it.
Montessori was envisioning an approach to education that let kids free to discover and explore. They should be playing with the objects they find in their environment and be able to feel inspired by what they communicate them. That's why once my initial baby gym wooden structure was finally designed and built, I had to start thinking about the inspirational component of my product.
After many initial designs and attempts, I've started producing several types of charms. All of them built with felt and representing the most curious things in our world: from animals to nature to sports.
Baby Gym Montessori: our first product
We started Cherieswood with two available products. Our Baby Gym is our main one and it comes in many different series, all designed to inspire parents and their kids in every single playing session!
The Baby Gym has been built with a set of very unique and high quality materials, and with a design that is not only elegant but also very durable and safe. I don't know how much time I've spent selecting and trying different type of woods, but I can tell you will feel how smooth and "elegant" it is when you unbox our baby gym and touch it for the first time.
The baby gym's charms come in 6 different series today and they are all designed and built manually with a strong attention to details. Each single series has its own soul and wants to communicate something. From our Baby Gym Wild Animals Series to the Space Series, we thought we could use our charms to inspire millions of kids worldwide and let them and their parents discover more of the world, together!
Who are Cherieswood products for?
Great question! We designed our products for parents, friends and really everyone that wants to invest in high quality, durable and educational toys. So far we have sold more than 100 products just in the months before launching this website and we have seen many of our customers selecting our product as gifts for their friends.
We build all our products in Piacenza (Italy), but we have designed Cherieswood to be a global brand from day 1, so even now you can order our products worldwide and we already shipped some of them in the US and in a few European countries!
This is how our baby gym looks like when it comes home: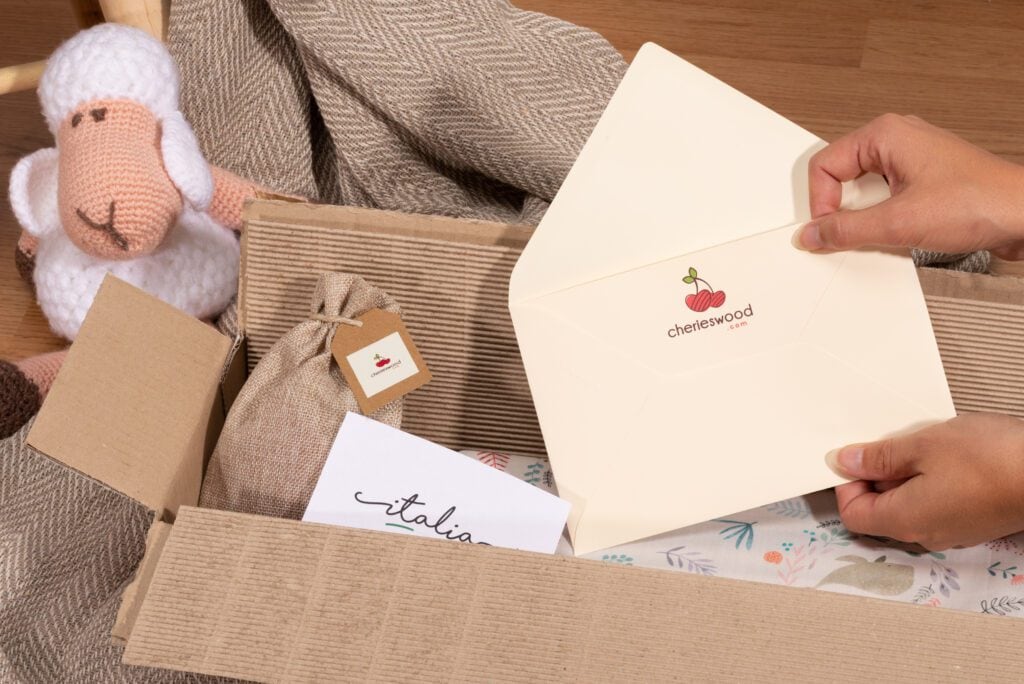 As a gift we thought we had to help our customers really impress their friends a bit and so we put extra work in making sure the unboxing experience is as a great as our products!
Curiosities and questions
This is my first post here on Cherieswood and as I prepare others for the upcoming weeks, I thought I would delight my readers with a set of FAQs to tell you a few more curiosities…
Ehm, you don't ask these questions to ladies! Let's say I am in my 30s for now!
How long does it take to build and complete a Cherieswood baby gym?
1-2 days from the moment we receive your order. While we have a pretty good speed on the wooden structure production for our baby gyms, it definitely takes patience and time to product the baby gym's charms and all of them are manually built. Our toy box instead takes 2-3 days, the cross-stitch technique requires a big amount of details and attention.
Where does your name come from?
You guys really have great questions today! So that comes from Cherie, my nickname! My family name is Cerri and a while ago some colleagues renamed me Cherie! Since then I've been Cherie for all my colleagues and friends. The logo instead comes from the similarity of my last name with cherries ?
Are you working on more products?
Definitely yes! But hey, I'm just getting started here!
That's all for now! Thank you again for reading and I will be back soon with my other articles – if you have any question don't hessite to comment here or contact us!
Ciao, Elisa!