It was a nice, midsummer Saturday morning. The sun was high in the sky, the humidity already made everything feel sticky, and the temperature would probably only rise even more during the day. Dad was immersed in his thoughts to find a way to spend his day off with Jade and escape the heat.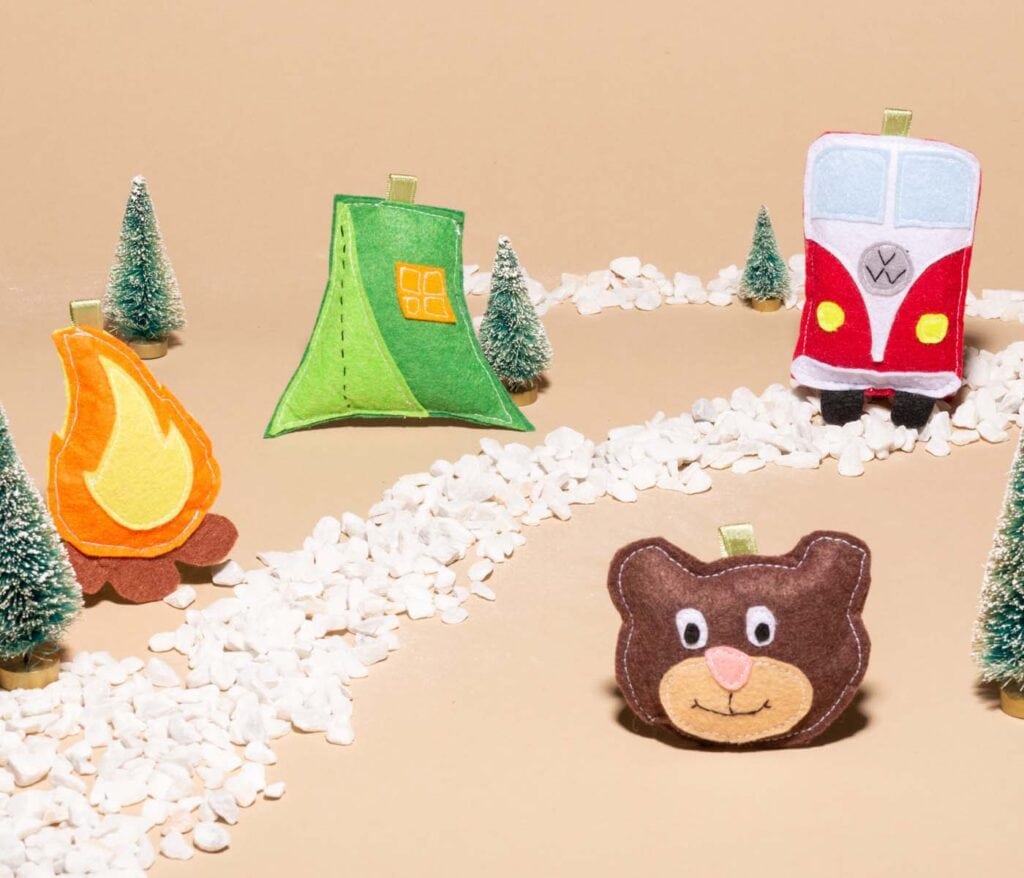 "Wake up little Marmot! It's just the two of us, and it's going to be a great day!" screamed Dad as he entered Jade's bedroom.
Jade, half asleep but clearly not convinced by Dad's ideas, turned over in her bed.
"Come on, Sleepy Sleepy! Jump off that bed! Breakfast is ready in the kitchen, and you have 30 minutes to get ready!" Dad continued while moving to the garage to prepare everything for the weekend.
One hour later, Dad, Jade, and Carrot, Jade's favorite stuffed animal, were ready to leave the town with Old Carl. Carl was a red Volkswagen T1, a van Dad bought when he was 20 years old and dreamt of travelling the world. Like the name said, Old Carl was very old, noisy, and slow but still a part of the family and Dad couldn't imagine a road trip without it.
"Dad, where are we going?" asked Jade.
"We are leaving town for a place I love where I used to spend time with Grandpa," said Dad. "Now you are obviously big enough for such an adventure, but I'm still unsure if you are brave enough for it! Are you?"
"Daad! I'm 5 years old now. I'm a big girl!" said Jade.
Dad, smiling, put on the only type of music that fit Old Carl's audio system: a 90's cartoon songs tape. As soon as Sailor Moon's theme finished, the landscape changed completely. The smell of nature surrounded the van, and birds all around started singing freely.
"Here we are, little Marmot! I remember that big rock. This is the place!" said Dad while parking. Jade was relieved to hear that.
"Now our adventure can start! Let's pitch the tent. Can you and Carrot help me gather some firewood?" asked Dad.
"Let's go Carrot! Let's have some fun!" screamed Jade to the little bunny.
"Don't go too far!" shouted Dad at Jade while she ran into the forest.
Everything was ready for the night. The fire was getting bigger and dinner was almost ready. Jade was showing the surroundings to Carrot, and warning him to not get too close to the fire. Just when everything was finally perfect, a scary loud noise came from the forest.
"AAAAAAARGH!"
"Daaaaad, what is that?" asked Jade with a trembling voice.
"AAAAAAARGH!"
"Dad, Dad, Dad!" repeated Jade as she hugged Dad's legs.
"Belly!" screamed Dad, "Belly, it's me! I've got your favorite cookies!"
"Dad, are you crazy?" yelled Jade. "What are you doing?"
"AAAAAAARGH!" Belly the bear walked out of the wood, waving his paw happily upon seeing his old friend.
"Jade, this is Belly, and we have been friends since the first time I came here. He loves cookies and chocolate," Dad quickly explained.
Belly got closer.
"Belly, come on! Let me introduce you to Jade, my daughter. Be kind!" said Dad firmly.
The bear immediately lowered his head to welcome Jade's caresses, now no longer scared of the animal.
Dad, watching the group close by the fire, remembered the same moment of his childhood and felt happy to share this special place and his old friend with Jade.
---
discover the cherieswood baby gym that inspired this story