In today's article we talk about the Montessory Busy Board, often simply called busy board or sensorial board. It's a famous wooden toy that is designed to let your baby learn new things while playing with objects positioned on a board. Earlier this year we launched our own busy board at Cherieswood and I would like to tell you more about its benefits while providing some advice on selecting the best busy board in the market if you are looking for one.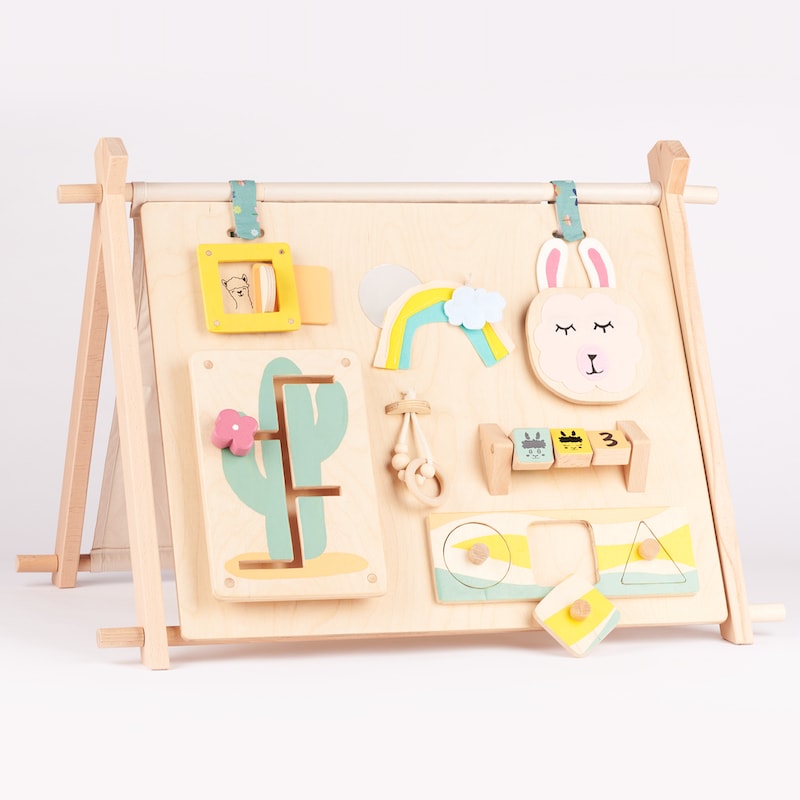 Like I said in my Baby gym definitive guide, I am not using any type of link referral for this article, so nothing that brings you to Amazon to help us make money. In addition to that, I am going to talk mostly about our busy board here at Cherieswood, but most of the things I am writing will be valid for other brands and products and you will be the one making the right choice for you!
Why you should buy a busy board?
A while ago we talked about the benefits of wooden toys that follow the Montessori philosophy. If you are not familiar with this type of toys, it's important to understand that the Montessori philosophy doesn't have specific rules but rather principles that Maria Montessori researched and explained in her studies. Each toy brand implements and sometimes uses these principles in different ways, trying to focus on their benefits.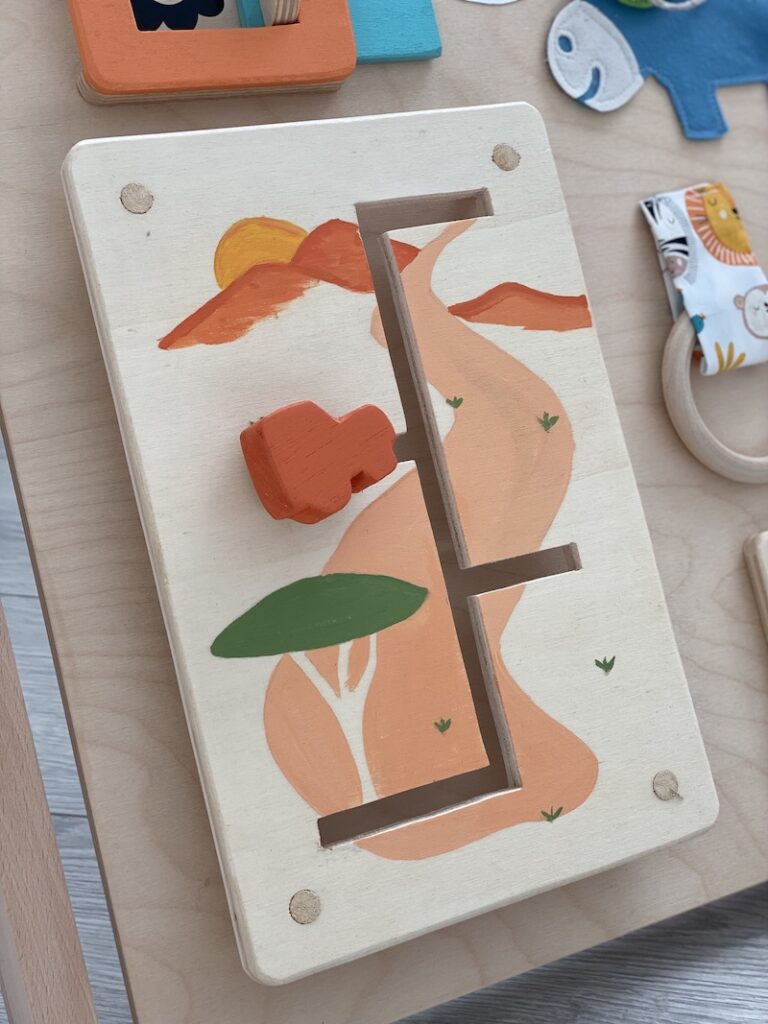 There are plenty of Montessori wooden toys out there but the busy board is probably one of the most important when it comes down to follow the philosophy's principles. It's also a very unique gift for your kid, a toy that is very smart and that is designed to let him learn new things while having fun.
A busy board is nothing more than a board that is used on the floor or hanging from a support where the child experiments with different activities included on top of it: it is almost always a wooden board on which there are objects to move, figures to fit, small games made to be interactive and a series of additional accessories that always aim to stimulate the child. We are  talking about sensory games and more complex activities related to learning.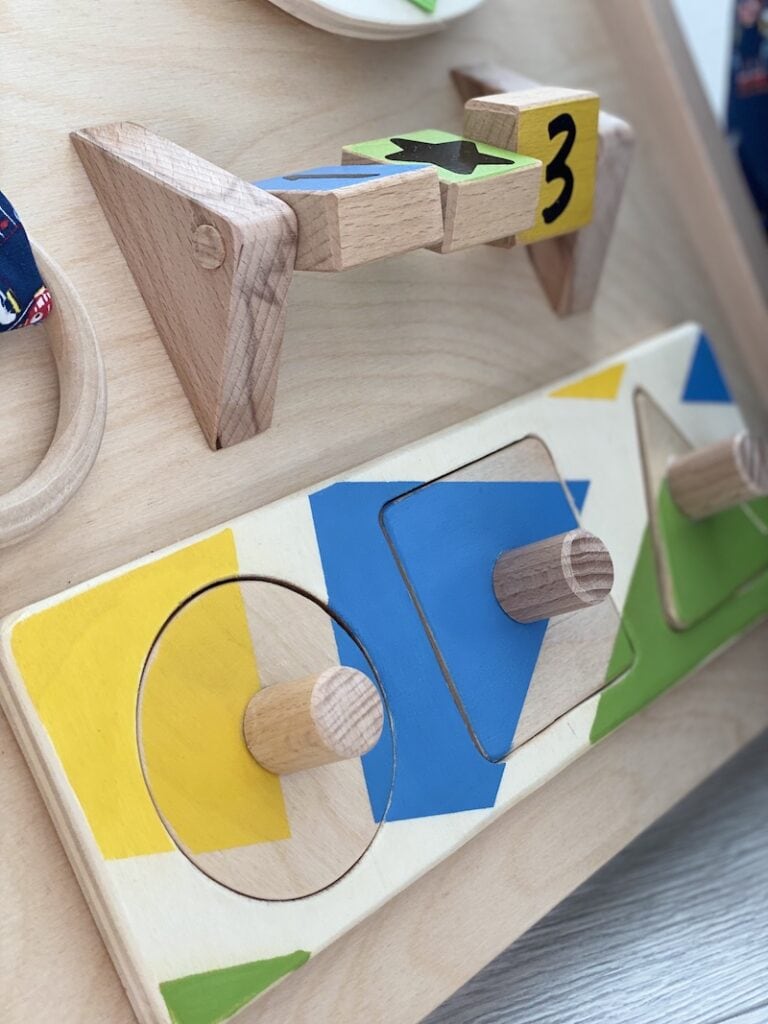 Autonomy and fun with dedicated learning activities
You should choose a Montessori busy board if you are looking for a toy that really allows the child to experience the autonomy and discovery and experimentation phase that is talked about in the Montessori philosophy. The board has a number of activities that allow the child to achieve excellent concentration as he tries to move shapes, recognize them, and especially "operate" specific toys on the wooden board. As he does this he discovers new things, whether they are numbers or letters and words. Since he does all this on his own, interacting with all these objects, the busy board help the child to have continuous stimulation in its use and at the same time entertain him because it presents him with "problems" that can be solved in different ways (think of figures to fit on the board where your child can try different combinations until he finds the right ones).
The perfect toy to build the parent-child relationship
Don't think of the sensory board as a toy that can be used only by the child in total autonomy. Although it encourages that kind of approach, the parent's role with this toy can really help: by sitting next to your child you can help him with the activities of the board, asking him specific questions and explaining those shapes or things that are in front of him as he plays with them. This aspect echoes a basic Montessori principle: the child should have his own autonomy in discovery but the parent can help this process by stepping in to help him understand what he is doing and adding information that is important to him. An example: if he is discovering new animals you can tell him more about them or help him see connections to other animals.
The right age for the busy board
You can purchase the Montessori busy board from 12 months to 4 years of age forward. It is a toy that grows with the child after his first year, and the child's approach to it will change as he grows. Thanks to the different activities included on the panel, you don't have to worry about your child being too young or too old if you are in the 12-36 month range anyway.
What your child will learn with a busy board
Each busy board can be a bit different from another and it usually has a specific focus in terms of objects. This toy is usually oriented to specific learning activities like: shapes, colours, animals, words, letters and numbers. Some boards combine multiple activities on the same toy while others are much more vertical and focused on one thing.
All busy boards usually present a sensory part that aims at the development of hands-on skills, concentration and coordination. Those are activities that can start as soon as your child turns 12 month old and that work toward the continuation of motor development and learning that began with a baby gym. An example of this activity are cords that are attached and detached from the panel by the baby, or even velcro pull-offs that allow him to pick up and place different objects back onto the panel.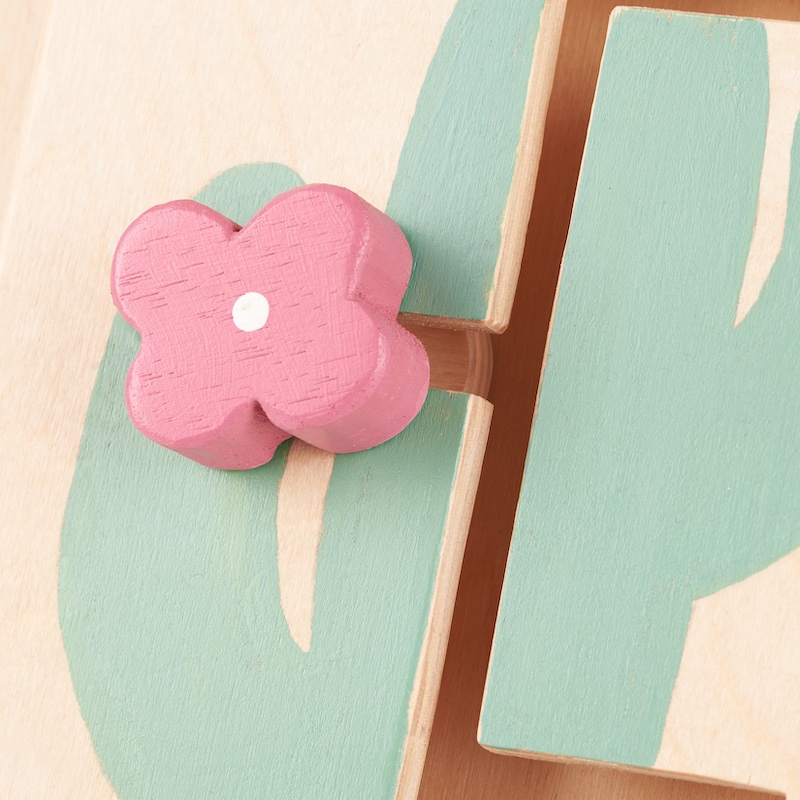 In addition to the sensory activity, there are the more educational activities, which are usually more complex: in this case we range from something that can be a puzzle that has to be put together or reassembled to a series of geometric figures that have to be placed in the panel correctly. If we are talking about children between the ages of 2 and 4, all those things about animals, especially if they do not yet know all their names, and those that help them understand the ordering of letters to make up words will be of interest to them.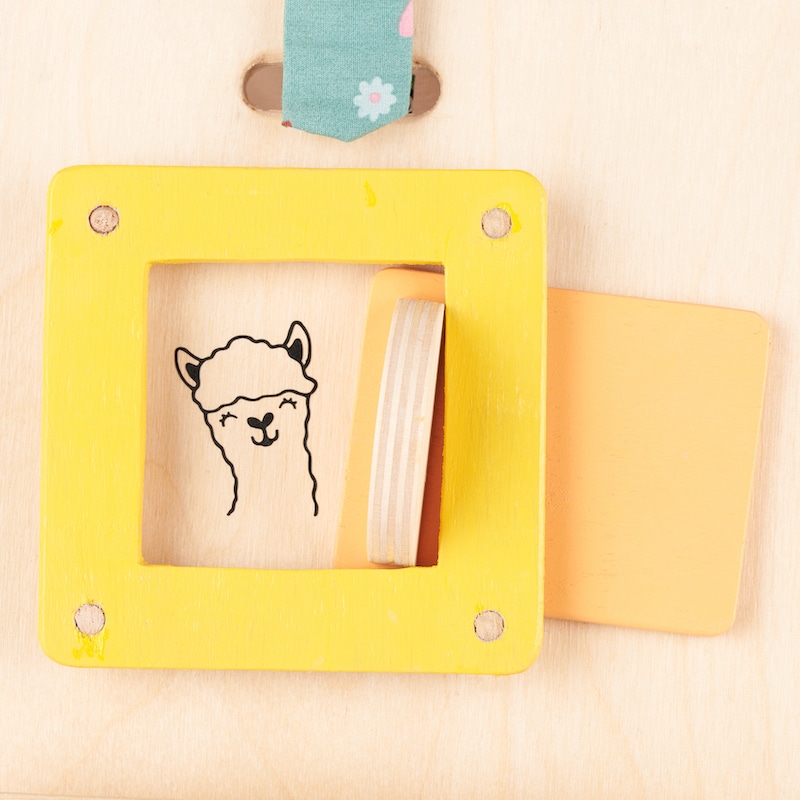 Finally, there are a whole series of objects that we can find on the panels that are meant to entertain the child: one of these is the mirror, often found on many panels. Another classic element is to have objects that slide on the panel and must be dragged to discover paths or complete drawn figures. It's also not strange to find hinges or hooks to open and close, all little activities that will make your child discover those things while having fun.
Materials and quality: how to pick the right Montessori busy board
There are dozens of busy boards on the market, probably even too many! As usual, the quality varies a lot depending on the materials used and, specifically for this toy, also in the case of choice of activities on the sensory panel.
Let's keep in mind a few basic rules to follow:
Choose a wooden busy board to improve stability and safety
Wood is the best material for the sensory board: not only does it give the classic feel of wooden toys, but make this toy even more stable for the child and safer as a result: you don't risk the board being too light and because of a blow or some tearing it might break and hurt the child. At the same time, the wood will help with its weight to make it more planted on the ground and resistant to any strange movements of the children.
On the market you will find plastic boards or some that have a lot of plastic items on top: there are usually much cheaper products that I would absolutely avoid unless you have a very low budget.
The objects' quality and child safety
Of course, the objects installed on the panel make all the difference: what material should you choose? Ideally always wood for the same reasons already explained, but if that's not possible at least make sure that they are always well glued to the busy board, that they don't have elements that are too small that can be torn off and swallowed by the child, and above all that they use paints that are suitable for toddlers.
Floor board, hanging or other installation methods
There are several ways to use the busy board: some are installed on a stand (this is the case with our Montessori busy board that uses the same wooden frame as the baby gym) that can be placed on the floor. This is the best method to allow your child to sit on the mat and play with the panel in total freedom, plus it will be easy to transport it from room to room or even take it with you on vacation or to the grandparents.
Then there are busy boards that can be hung on the wall with strings or just pegs to install it. In this case it will obviously be more difficult to take this game with you, and you need to make sure that you can install the panel securely.
The Cherieswood's busy board
We wanted to design a high-quality Montessori busy board, fully made of wood, it can be placed on the same wooden frame we use for our baby gym. The entire frame is very robust and it allows the child to use it while standing or simply detach the panel and sit on the floor.
Our busy board is available in three different series: Space busy board, Llama busy board and Wild Animals busy board.
The Cherieswood busy board arrives already with the wooden frame to assemble it (you can remove it if you have already purchased our baby gym), and it also comes with an extra side that converts into a bookshelf to teach your child how to keep everything tidy. In the pockets of the bookcase you can put toys, books and anything that helps keep the nursery tidy! When purchasing you can add the bookcase and you will find it in the package.
The Cherieswood busy board is available in our store at $199 (or $239 with the bookshelf) and it ships for free to the US and Canada! Inside the package you will find a personalized message.
Elisa