A few months ago we launched a new product called Busy board. We designed it to be very unique and different from what's currently available in the market where most products of this type are made of plastic and shiny things. This wooden toy is perfect for kids from 6-month old to 3-year old and its main goal is to make babies learn and experiment with new things! The busy board comes with a set of "sections" on the board that are designed to help the baby learn new things: think about numbers, figures and animals. It's a very active learning because babies can touch and remove parts of it (to discover things for example) and at the same time they have fun doing it.
Our first customers gave us a ton of feedback on the busy board and their biggest request was new colours and new layouts and that's what we are launching today!
2 new Busy Board series: The Space Board and the Animal Board
Today we are officially launching two new series focused on a specific theme. Both of them are already available on our website and they ship worldwide, with free shipping to the US and Canada. The two new series come with the additional book shelf you can use to store more toys or books in a very nice setup!
This one below is the Space Busy Board version. It comes with new colours and it perfectly matches our baby gym space series. This is for the babies and kids that are already in love with space and thinking about the future!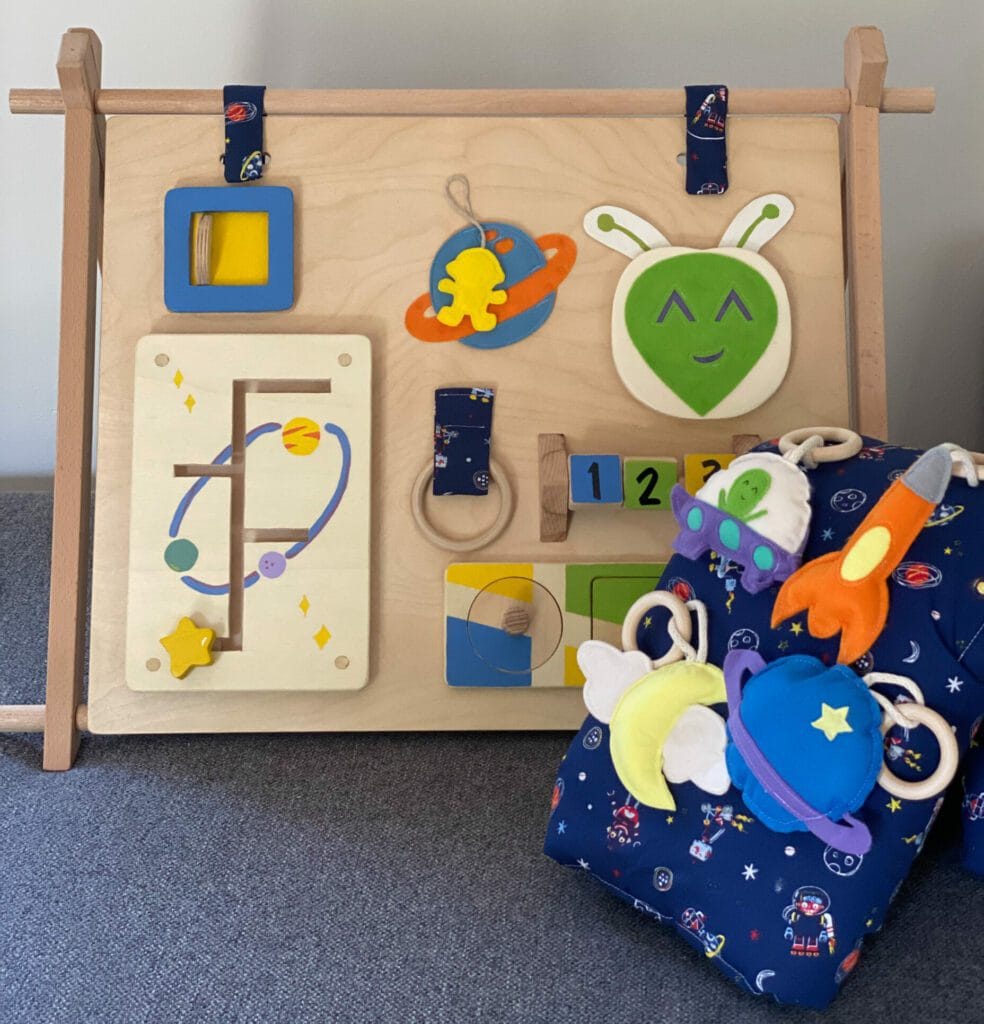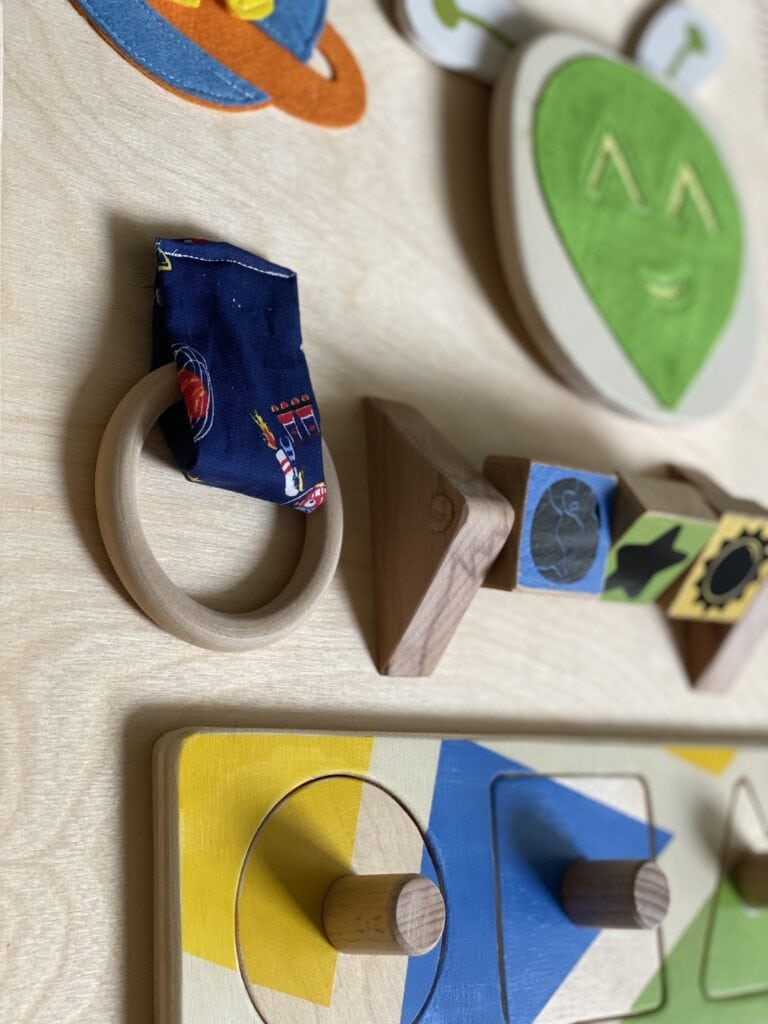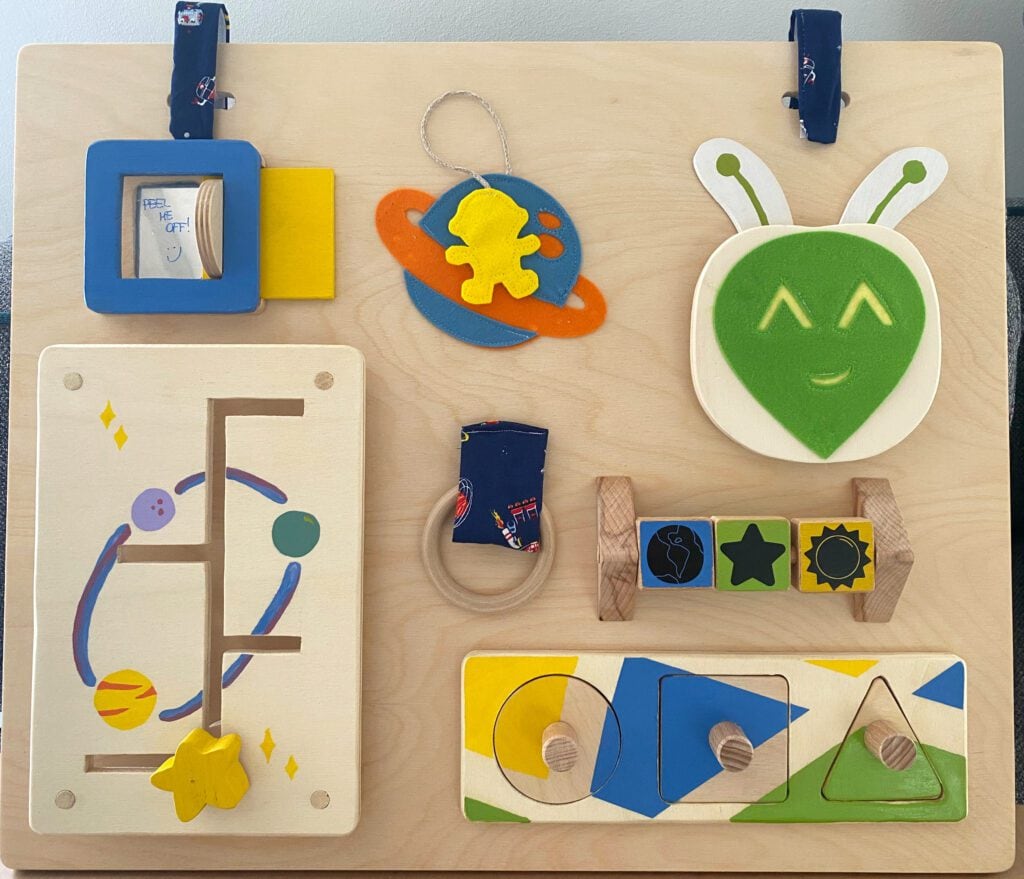 The second one we are launching is called Animal Busy Board and of course…it's full of animals! Our Wild Animals Baby Gym is our best seller, we thought we would create a busy board version coming with new exciting colours!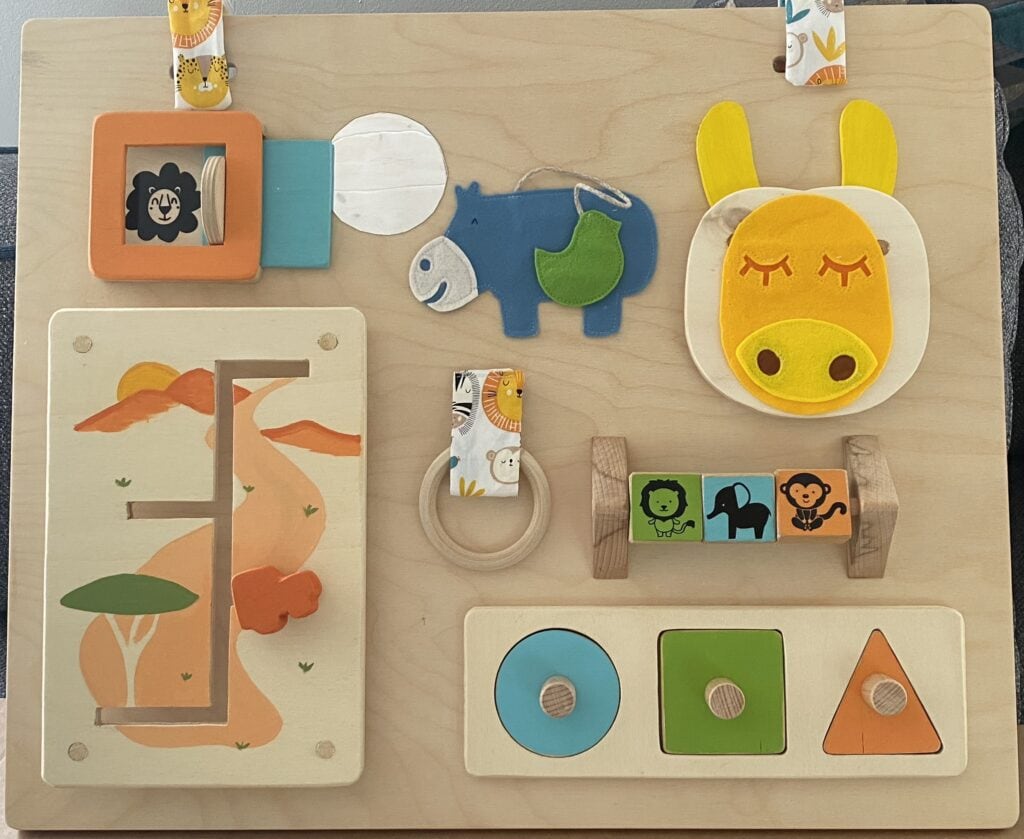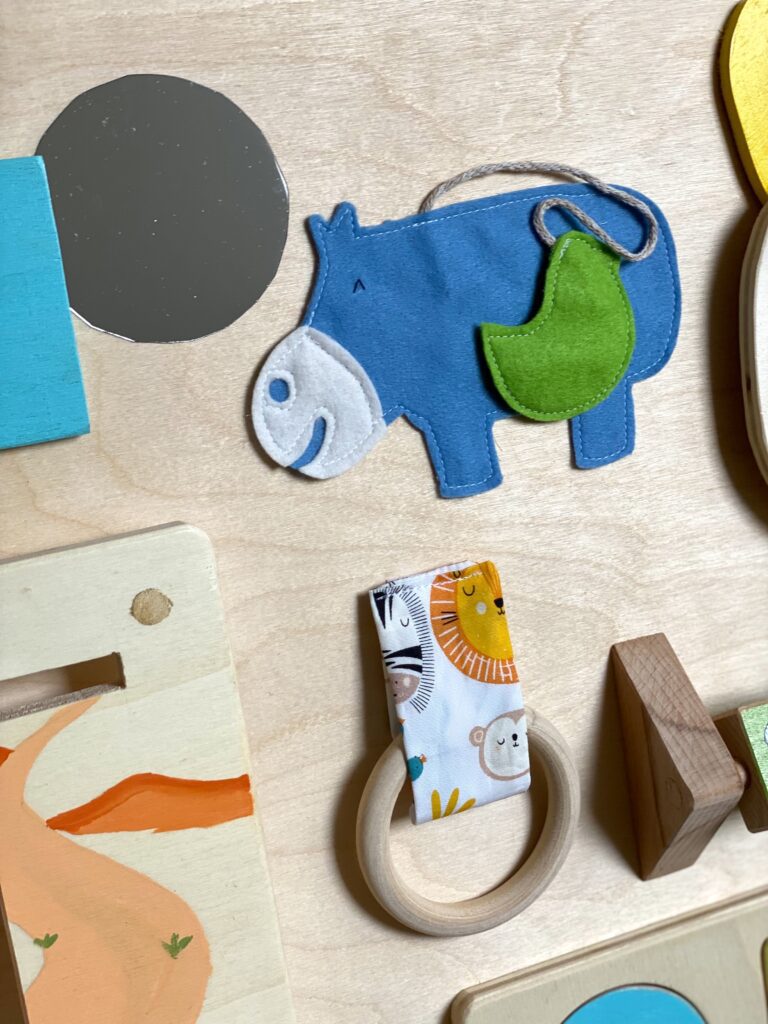 All our busy boards are now available starting from 189 USD (with shipping included).